Hiking through Patsos gorge
Experience the real adventure of your holidays by crossing the magnificent gorge of Patsos: a giant crack in limestone formations caused by the erosion and tectonic processes.

Towering, lush, wet and wild, the Patsos gorge fascinates hikers with its particular morphology.

Due to its short length and special crossing conditions, Patsos claims the title of one of the most impressive gorges in Crete, suitable for an adventurous trek aimed at seasoned hikers.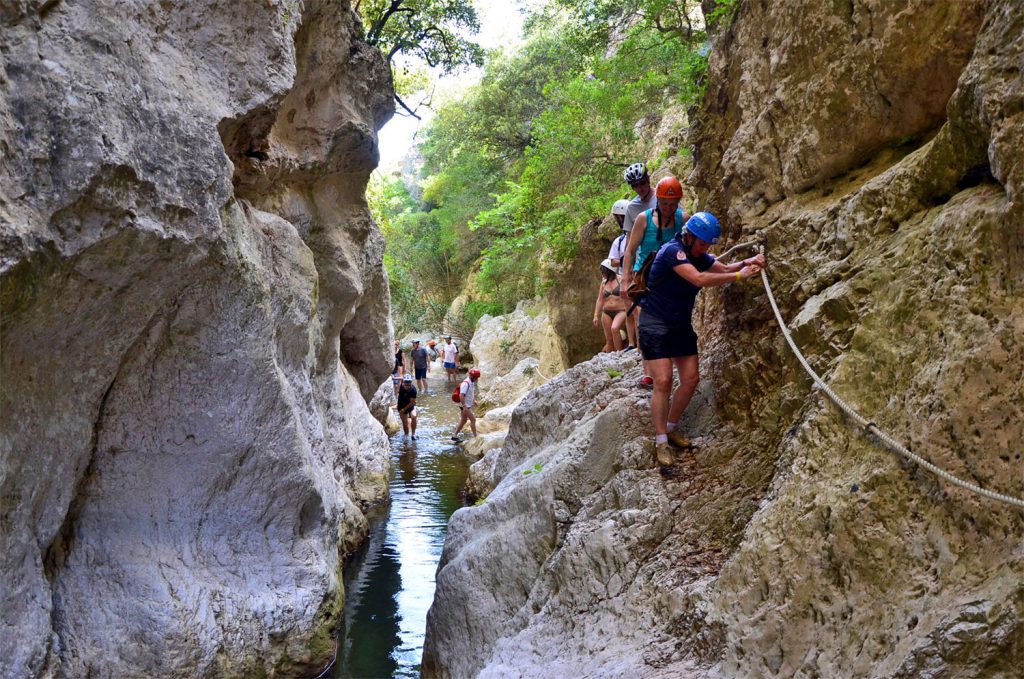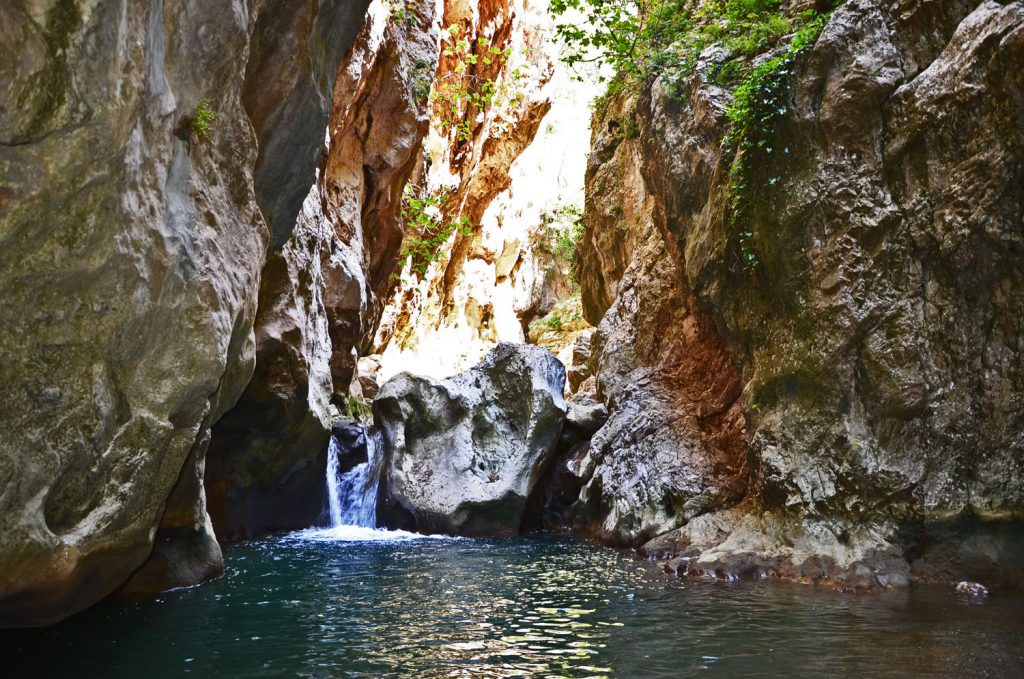 A must do adventurous hike
Crossing the Patsos Gorge is a challenging hike, open to skilled hikers, through a maze of large boulders and narrow passages.

The hike combines hiking on the river bed and light climbing – easy and enjoyable – up steeper passages, using fixed ropes and wooden ladders.

Because of the abundant water flowing through in springtime, a large part of the hike involves walking through water.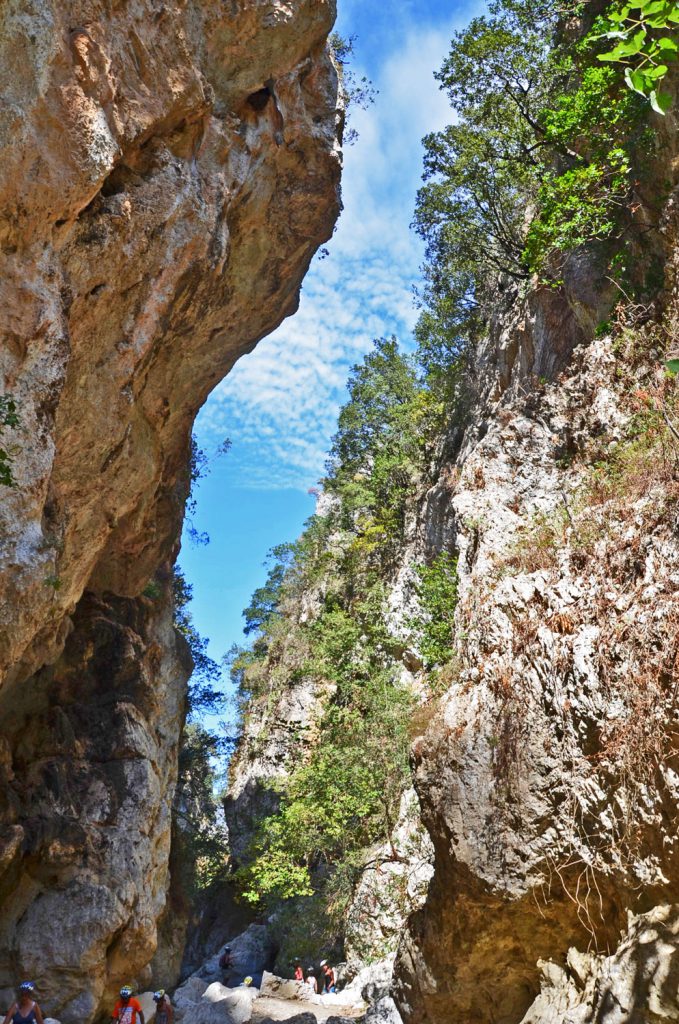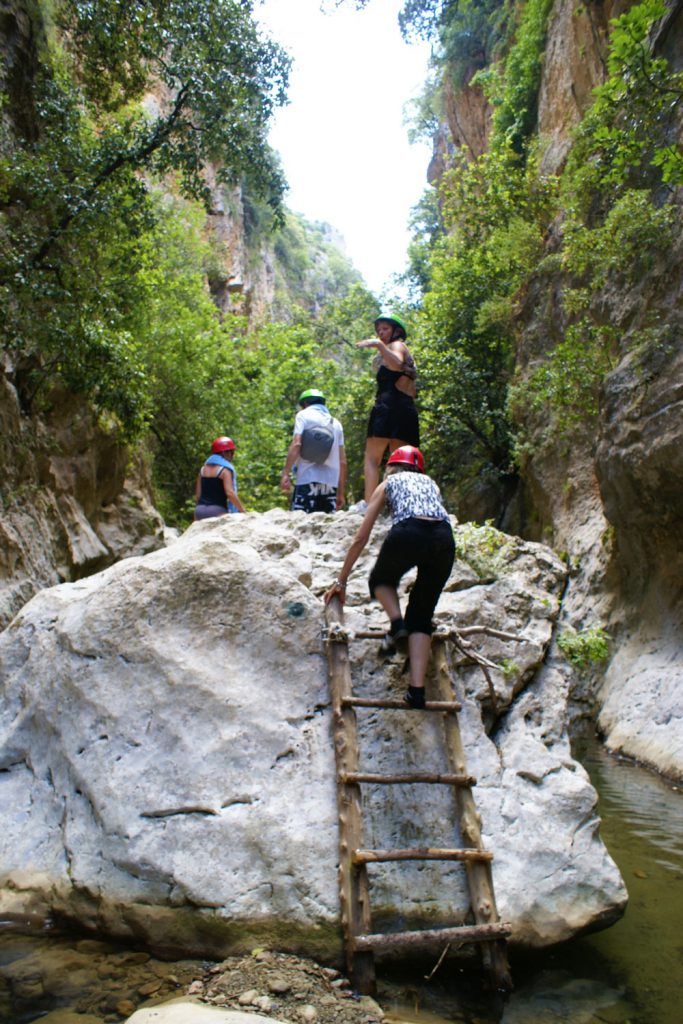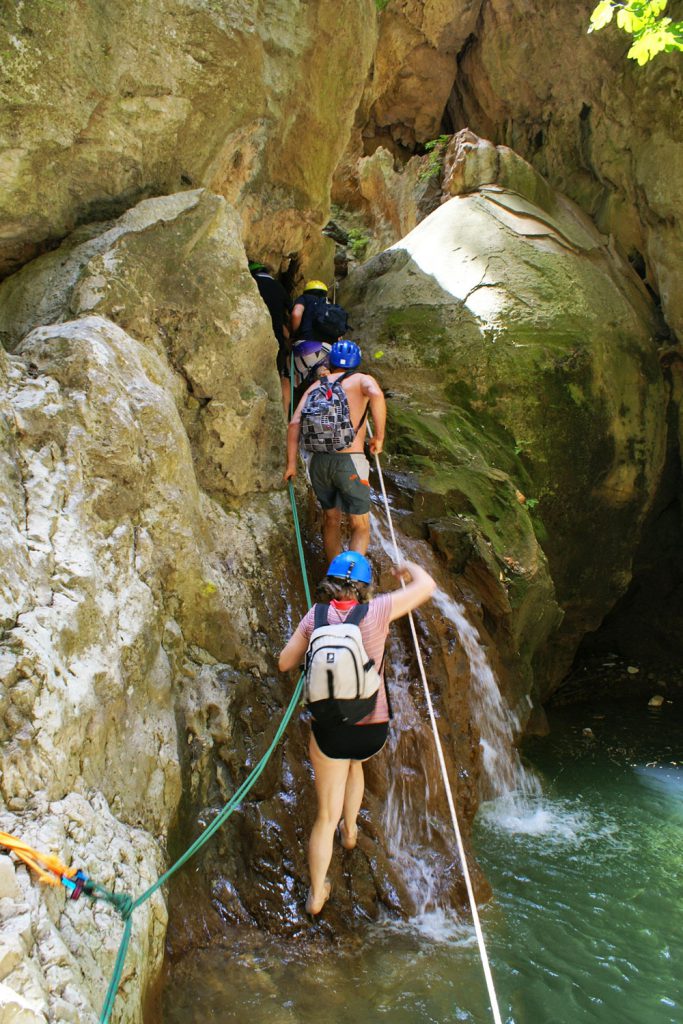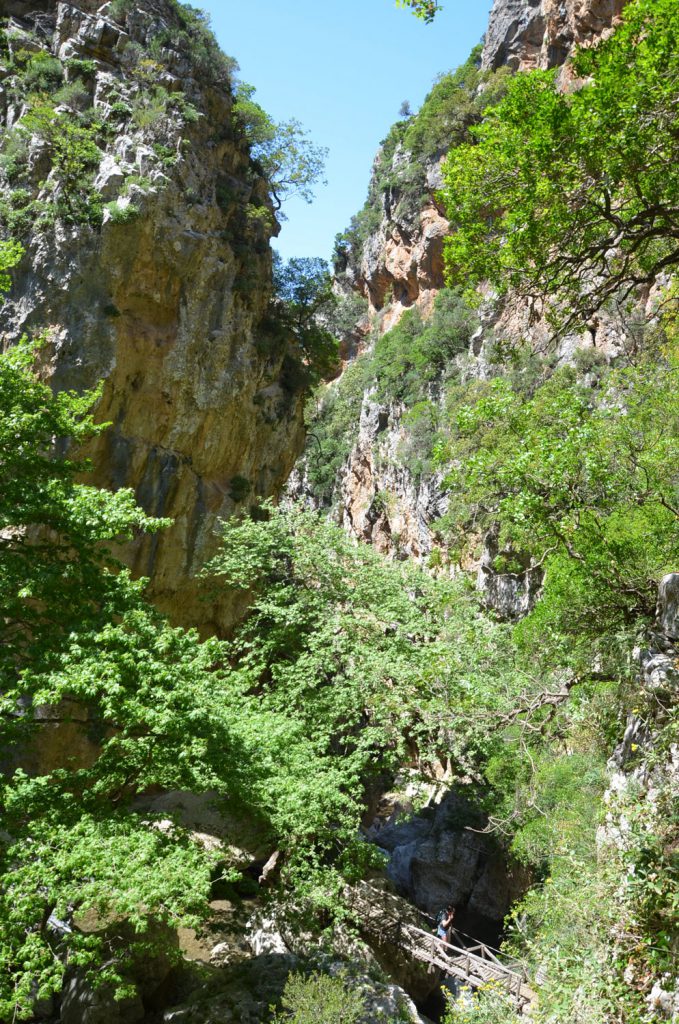 The getaway at a glance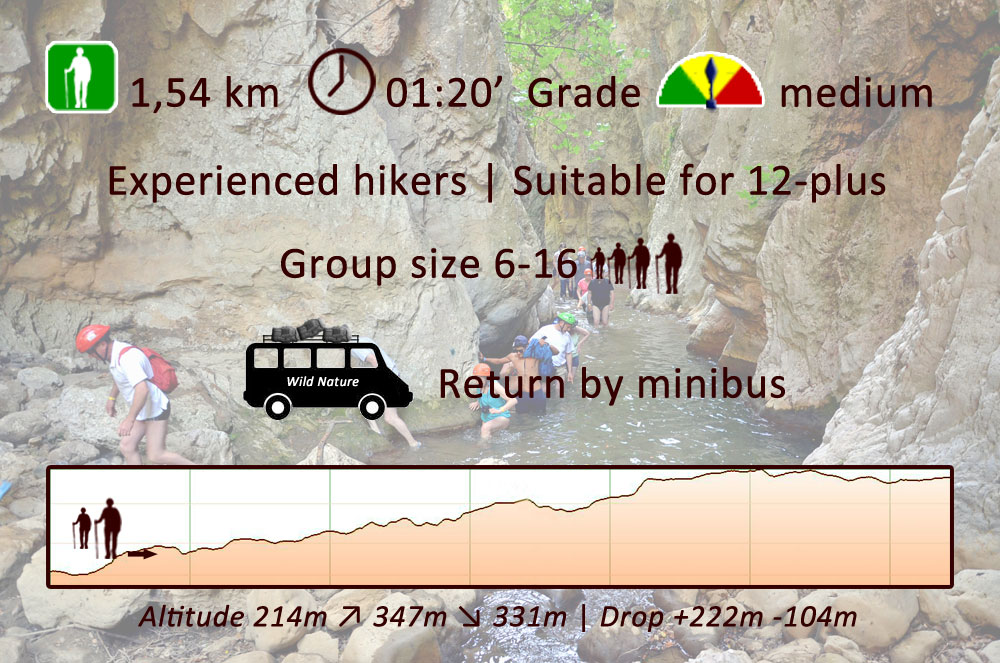 Route map and elevation profile
Participation requirements
√ Health and physical fitness
√ Hiking experience
√ Suitable for 10-plus (under -18s must be accompanied by an adult)
Crossing the gorge in springtime
√ Due to the inevitable hiking in narrowly flooded passages during the spring (March – June), a second pair of shoes and extra clothes are recommended.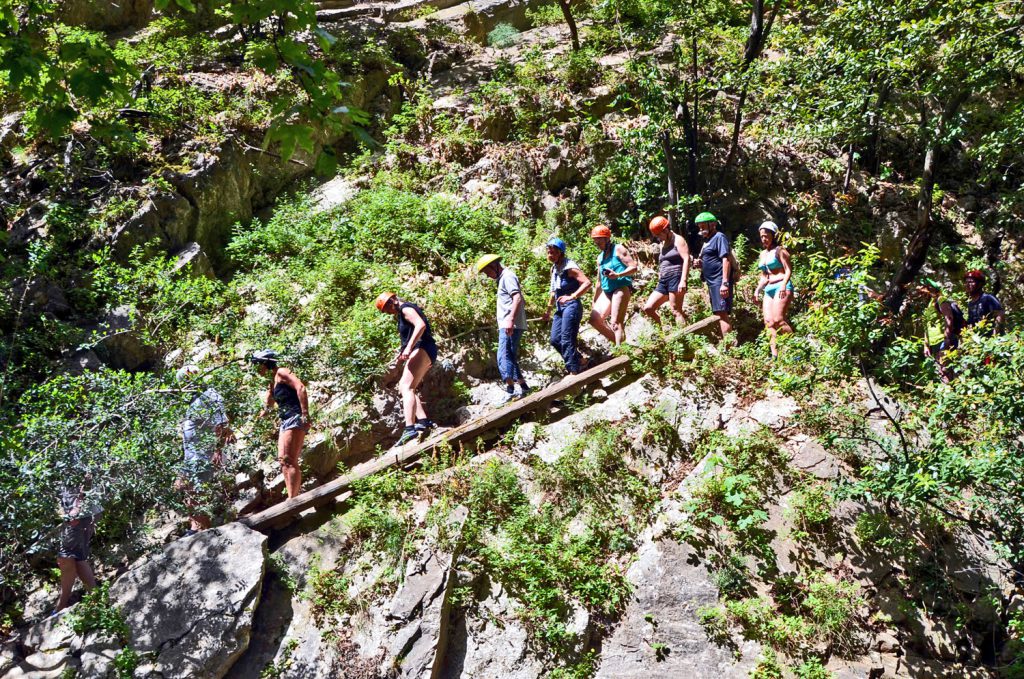 Tour highlights
√Observe the stratifications of the rocks inside the gorge and discover the amazing effects of tectonic processes in the earth's crust,

√ Enjoy light climbing in the gorge – relatively easy and pleasant – sometimes on high rocks, sometimes along steep walls,

√ Cool off by drinking water at the "Kraneos Hermes" fountain in the gorge, related to the ancient Greek god Hermes,

√ Visit the small cavernous chapel of Saint Anthony – another one among many similar ones in the Amari region -, nicely built in the limestone rock.
Discovery of Patsos gorge
Part I
Morning cycling section
A pleasant 19-kilometres cycling getaway in the northwestern part of Amari, preceding the hike in the gorge of Patsos
Cycling takes place mainly on paved roads, while only a very small part of the route (about 1 km) follows dirt roads. The route is for the most part downhill or flat.