Discovering the jewels of Mount Psiloritis
Set off on a hike most hikers would only dream of. Climb a unique mountain trail that will take you into the heart of Mount Psiloritis and its hidden natural treasures. An unforgettable discovery of the Cretan mountain ecosystem, along the wooded sides of Platania gorge!

Overlooking the entire Amari Valley, the trail winds steeply through breathtaking cliffs, on the north sheer sides of Platania gorge. An outstanding gorge carved by erosion on the western slopes of Mount Psiloritis, marked by wilderness and difficult access.

Apart from the interest of its sporting approach, the Platania Gorge fascinates hikers by the richness and variety of its ecosystem.
Among the species to be easily observed along the way, one distinguishes a large colony of griffon vultures which nests on the perpendicular cliffs of the gorge.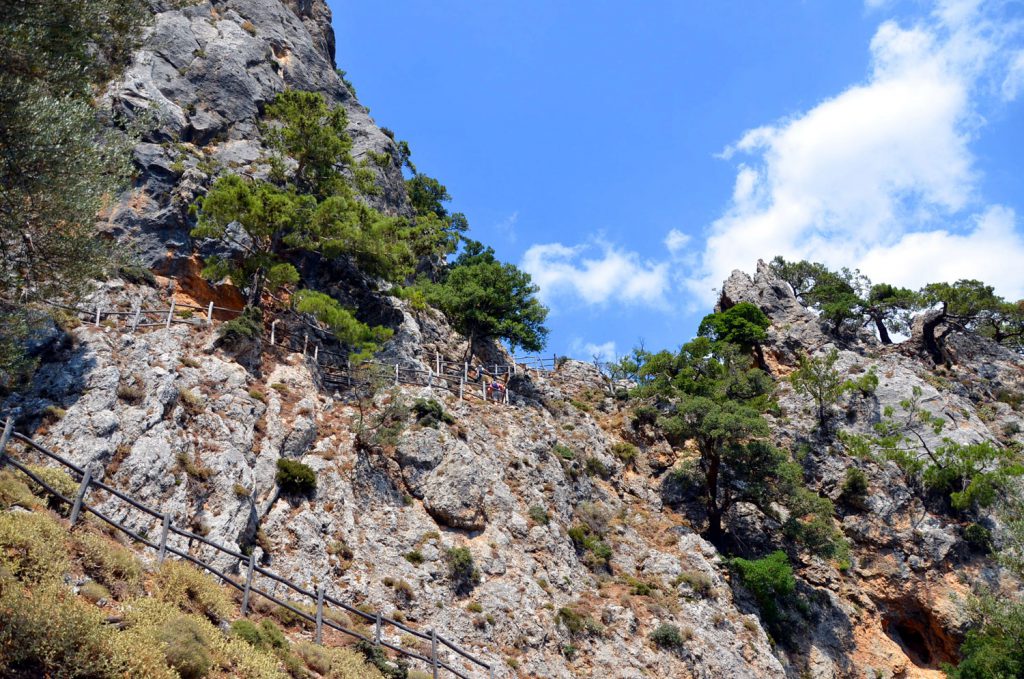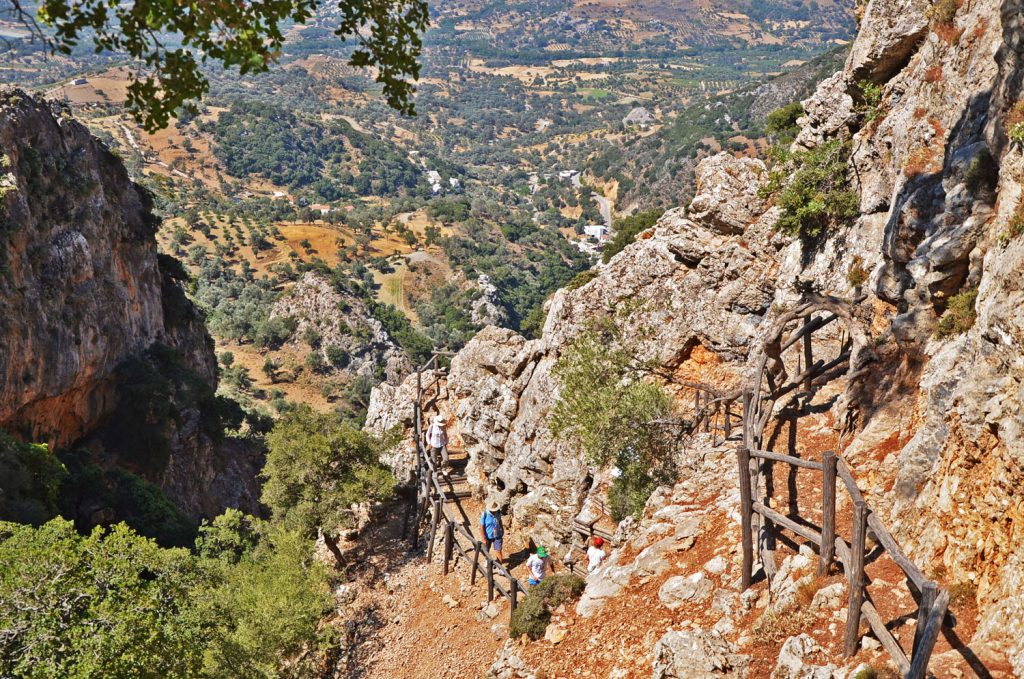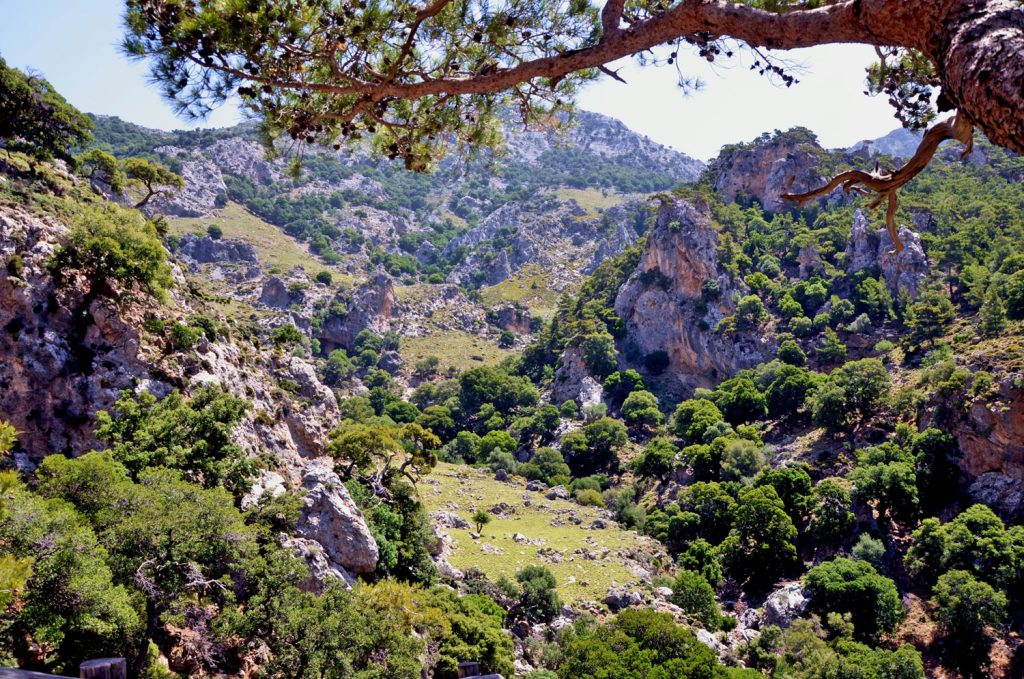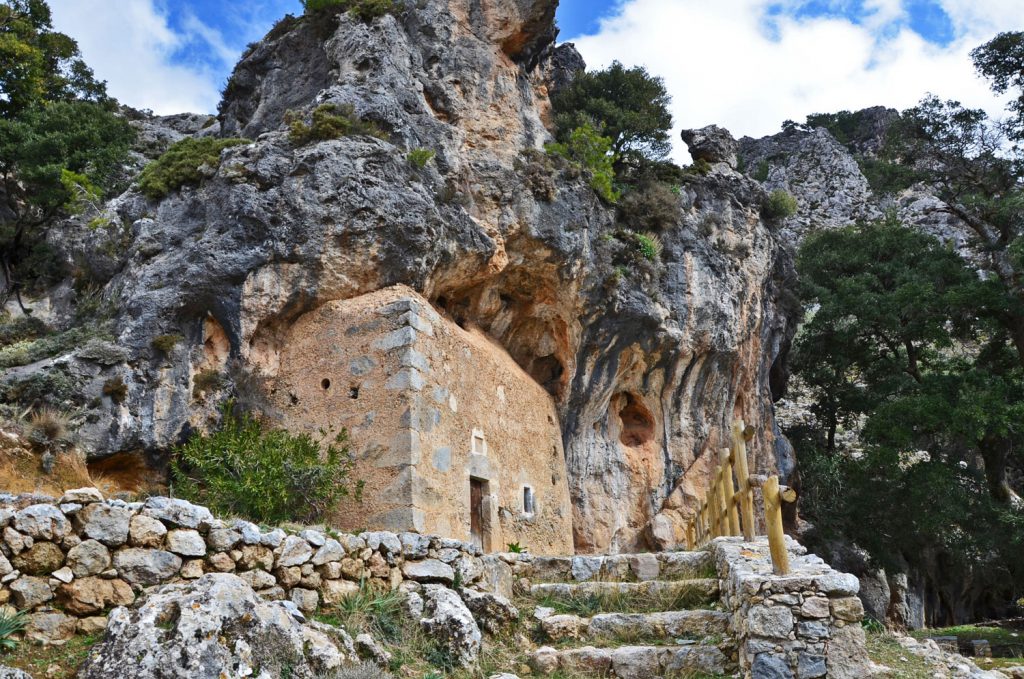 Participation requirements
√ Health and physical fitness
√ Hiking experience
√ Suitable for 10-plus (under -18s must be accompanied by an adult)
Price 78,00€ p.p. (children -12 60,00€)
The price is valid for the purchase of the activity separately (outside the 3-day or 7-day multi activity program), as a one-day excursion.

√ Price includes Minibus transfer, English and French speaking guide, picnic (packed lunch) and VAT 24%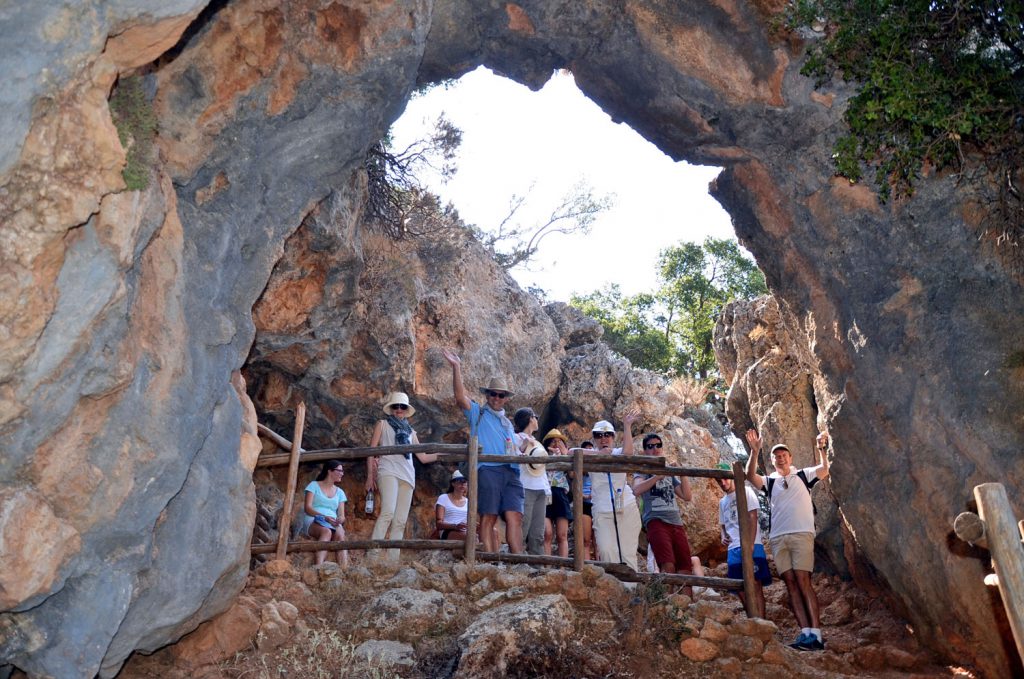 Tour highlights
√ Admire the panoramic view over the gorge and photograph the amazing landscape from above.

√ Observe Griffon Vultures in their nests or hovering over the gorge.

√ Photograph endemic plants and multi centennial trees, or even marin fossils, witnesses of the geological past of Crete.

√ Visit the small cavernous chapel of Saint Anthony, nicely built in the limestone rock.

√ Enjoy your picnic in the shade of the old oak tree in front of the chapel.
Other getaways included in the seven-day program
√ Monday Bike Ride

√ Tuesday River Trekking

√ Thursday Gorge Adventure

√ Friday Sea Kayak

√ Saturday Climb Mount Panaori