A one-day bike getaway full of action
A pleasant 34-kilometres bike ride on paved and dirt roads, around Mount Samitos and through the wide rural area of Assomathianos Campos valley in north Amari.

The scenic route begins in Meronas and drops southeastward through picturesque villages (Gerakari, Kardaki, Vrysses, Ano Meros and Petrochori), before straightening out in Assomathianos Campos and heading due northwest through Panagia Kera and Gena.

Among the most beautiful moments of the tour is the picnic pause at noon, with a delicious meal made of local products and served in the shadow of multi-centenary olive trees.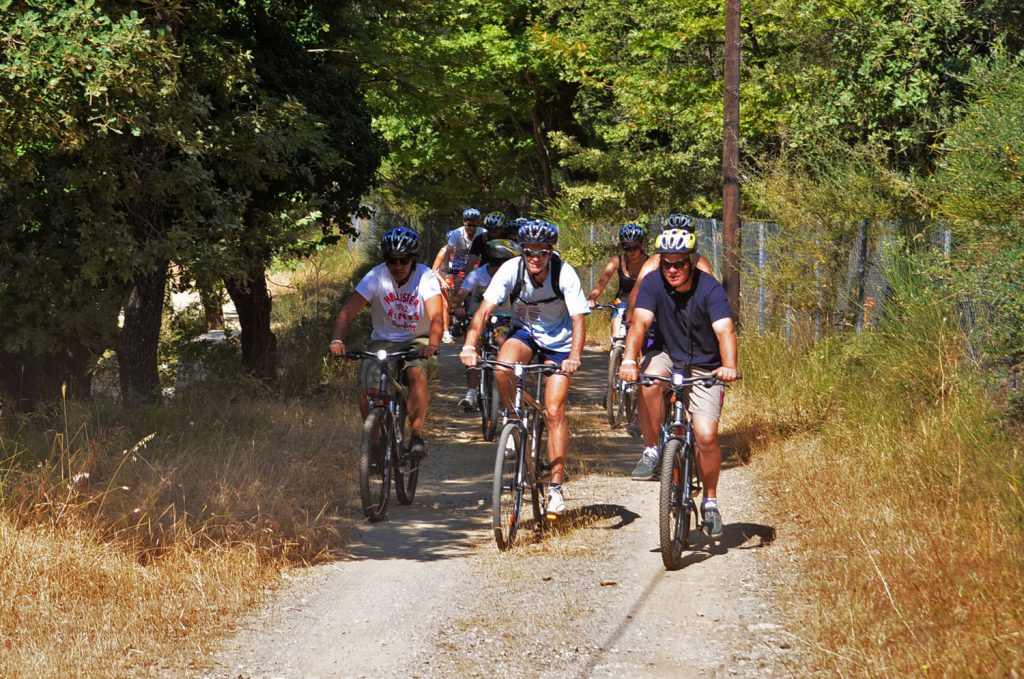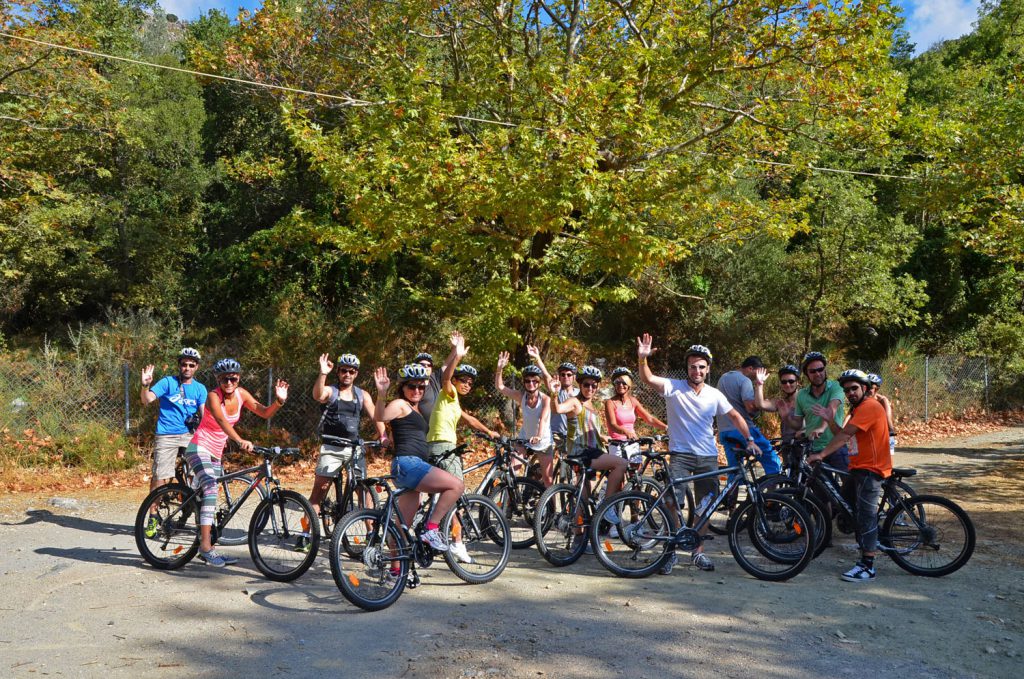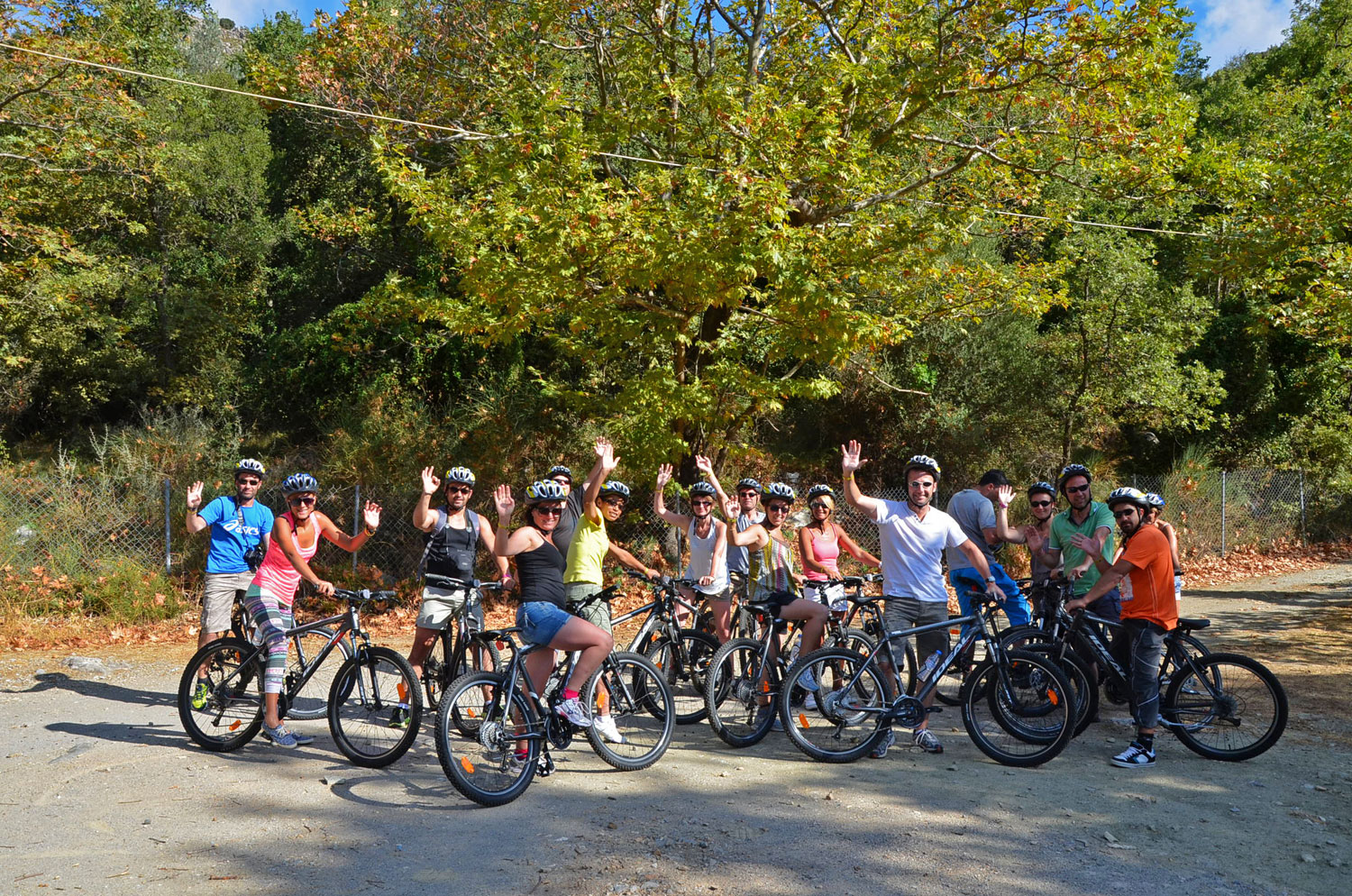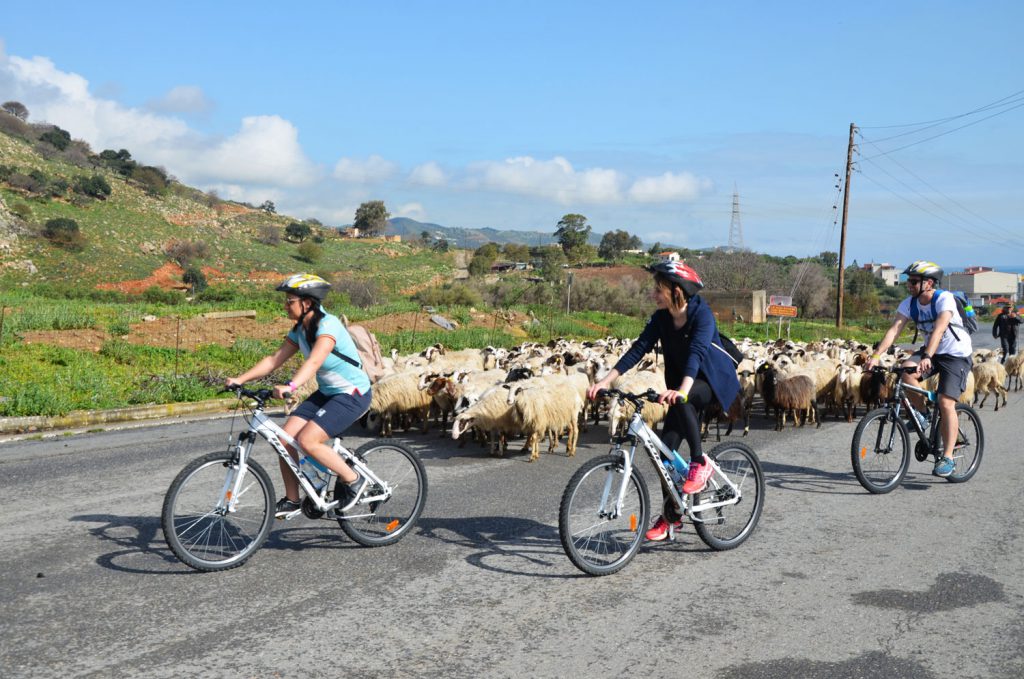 The getaway at a glance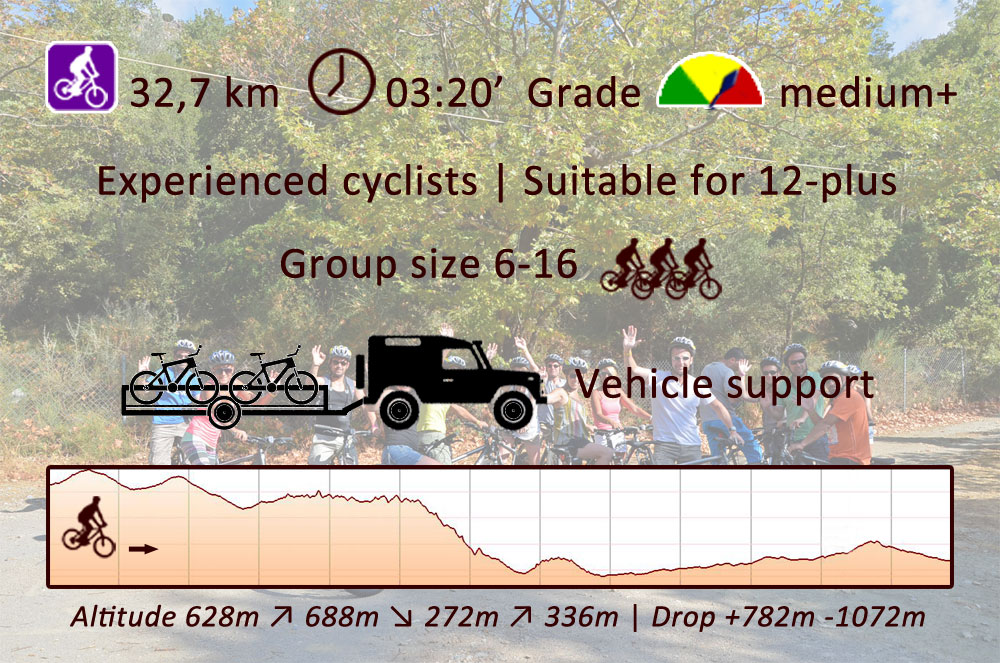 Route map and elevation profile
Participation requirements
√ Health and physical fitness
√ Cycling skills are required
√ Suitable for 12-plus (under -18s must be accompanied by an adult).
Price 84,00€ p.p.
The price is valid for the purchase of the activity separately (outside the 3-day or 7-day multi activity program), as a one-day excursion.

√ Price includes fully serviced MB and accessories, English and French speaking guide, picnic lunch, return transfer by minibus and VAT 24%.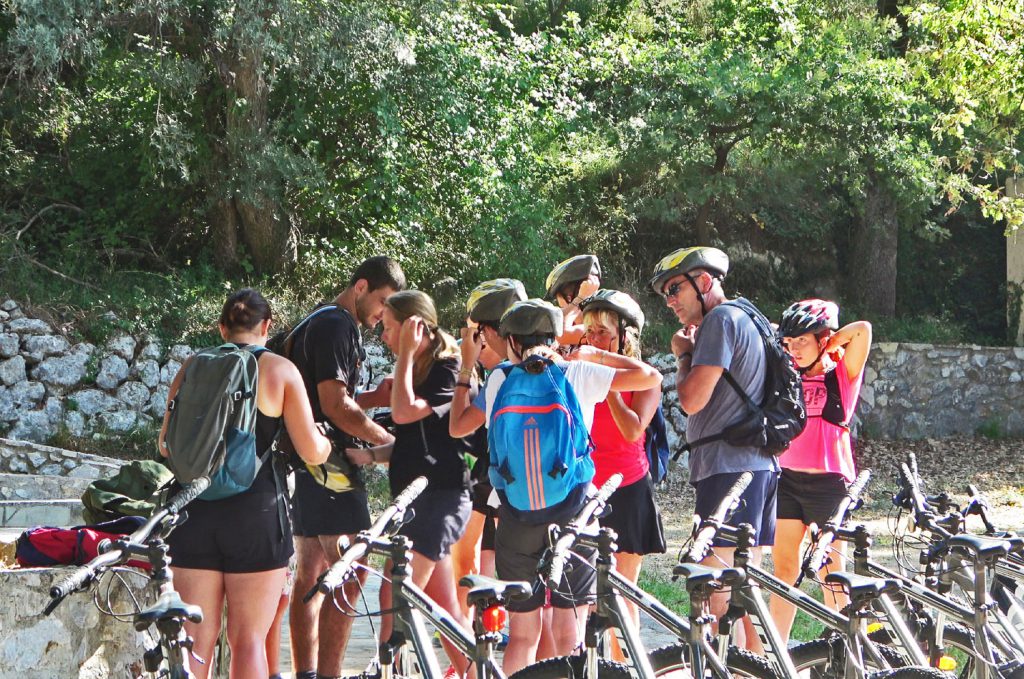 Tour highlights
√ Discover old churches dated back to 12th-14th centuries, with magnificent frescoes and icons.

√ Walk through the alleyways of Amari and savor the local schnapps "raki", served with olives and cheese. (The visit of Amari is scheduled at the end of the day, on the way back to the campsite).

√ Marvel as you ride near Gena or Monastiraki remarkable multi-century olive trees, over 2000 years old.

Other getaways included in the seven-day program
√ Tuesday River trekking

√ Wednesday Mountain hiking

√ Thursday Gorge Adventure

√ Friday Sea Kayak

√ Saturday Climb Mount Panaori