Exploring the exotic Preveli gorge
An amazing adventurous outing in the most exotic place of Crete!
If you love river trekking or just wandering by the water, you'll find the perfect environment for that in Preveli gorge.

Wade through the Kourtaliotis river waters towards one of the most beautiful beaches of Crete, the "Preveli beach", and admire the unique scenery. An idyllic setting made up of perpendicular walls, huge rocks, freshwater pools, small waterfalls and dense clusters of endemic palms.

The 3,2 Km circular hike stretches north along the west sheer sides of Preveli gorge, and then drops east to the river bed. Wandering through a maze of enormous rocks and dense vegetation, it reaches Preveli beach, before returning to the starting point via a steep path with panoramic views over the south coast.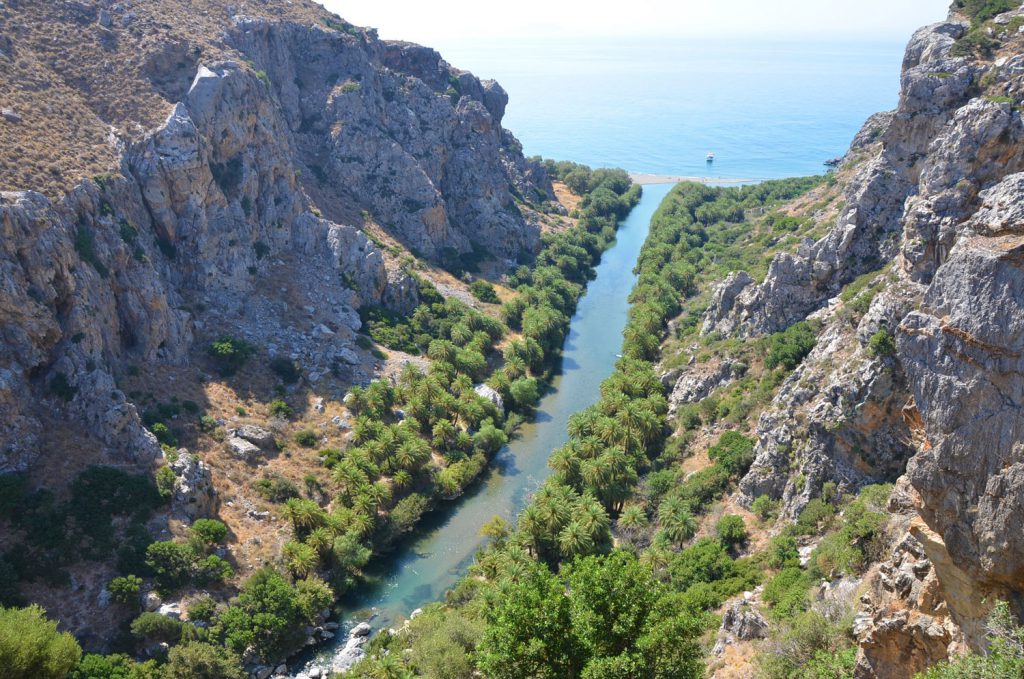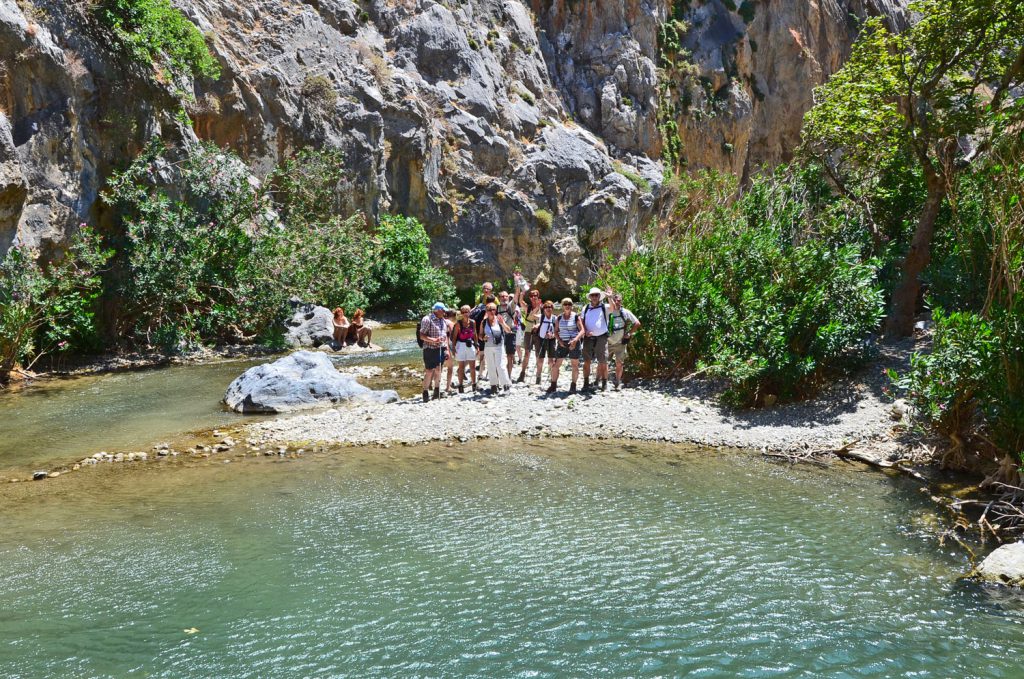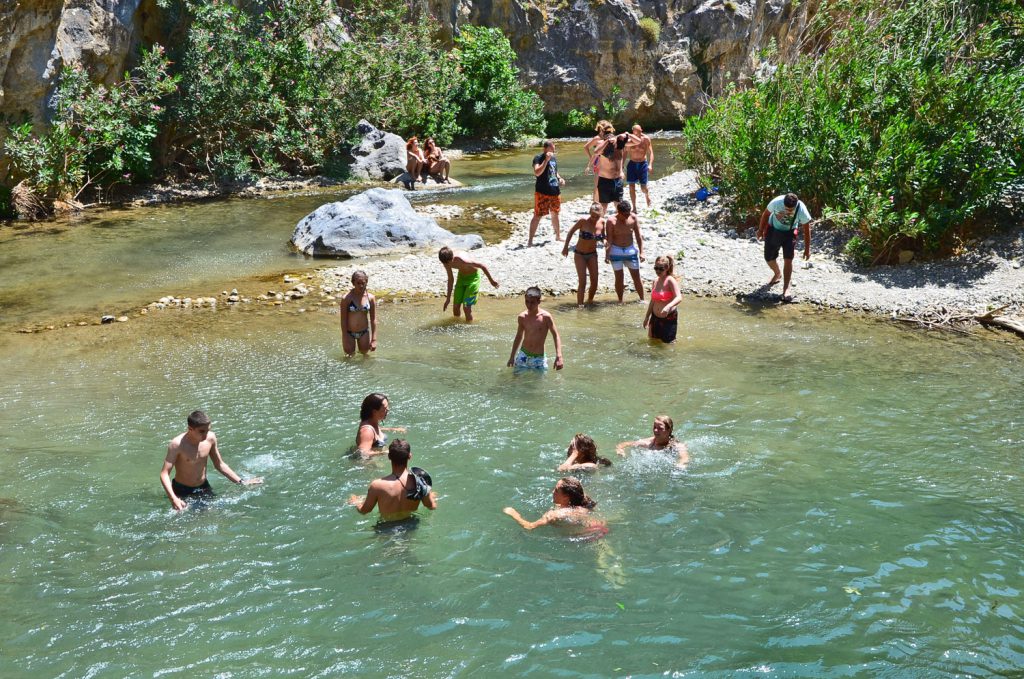 The getaway at a glance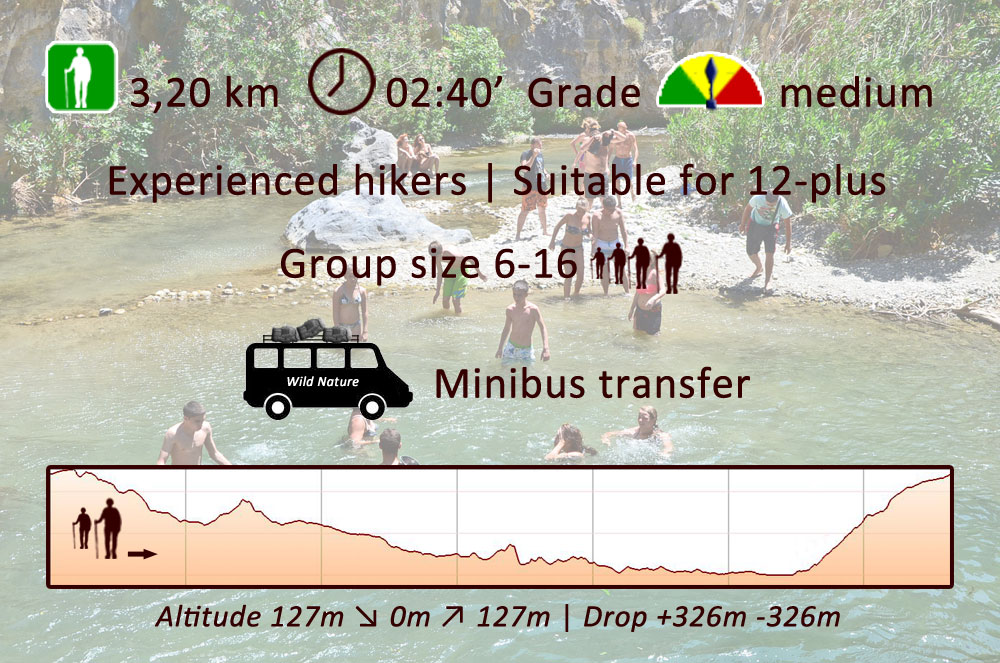 Route map and elevation profile
Participation requirements
√ Health and physical fitness
√ Swimming skills and hiking experience are required
√ Suitable for 12-plus (under -18s must be accompanied by an adult)
Price 80,00€ p.p.
The price is valid for the purchase of the activity separately (outside the 3-day or 7-day multi activity program), as a one-day excursion.

√ Price includes Minibus transfer, English and French speaking guide, appropriate safety gear, picnic (packed lunch), and VAT 24%.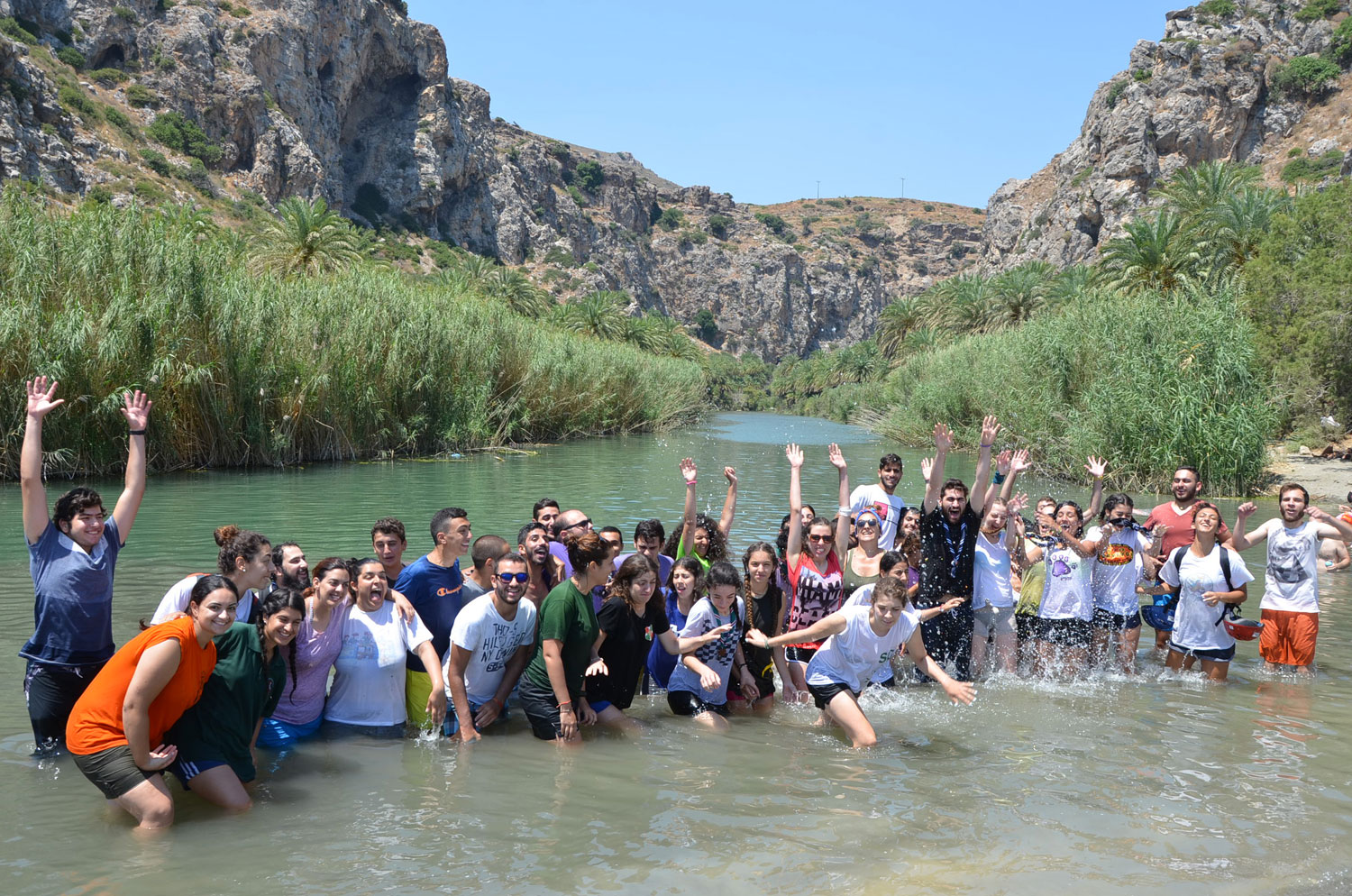 Tour highlights
√ Admire the panoramic view over the gorge and photograph the amazing landscape from above.

√ Experience the adventure of crossing the gorge by climbing on rocks, wandering in the winding stream and swim in fresh water pools.

√ Discover the famous "Preveli palm grove", made up of hundreds of endemic palms, oleander, plane and other trees.

√ Enjoy your picnic by the sea and swim in the crystal clear water of the south coast.

Other getaways included in the seven-day program
√ Monday Bike Ride

√ Wednesday Mountain hiking

√ Thursday Gorge Adventure

√ Friday Sea Kayak

√ Saturday Climb Mount Panaori