Wild Nature incentive group events
Over 30 years of experience in incentive group events
Corporate Events at the Eco Lodge Camp
From discovery tours to bespoke team building activities, find in Wild Nature Eco Lodge Camp an active day to suit your incentive group.
The options are varied, combining in-camp games or hiking escapades in the surrounding nature, with a tasteful lunch served in the outdoors. Relay race games, Treasure hunt, Orienteering, are some of the exemples.

Events of this type are for groups staying elsewhere, while transfer arrangements to and from the group's hotel can be handled by the Wild Nature travel agency.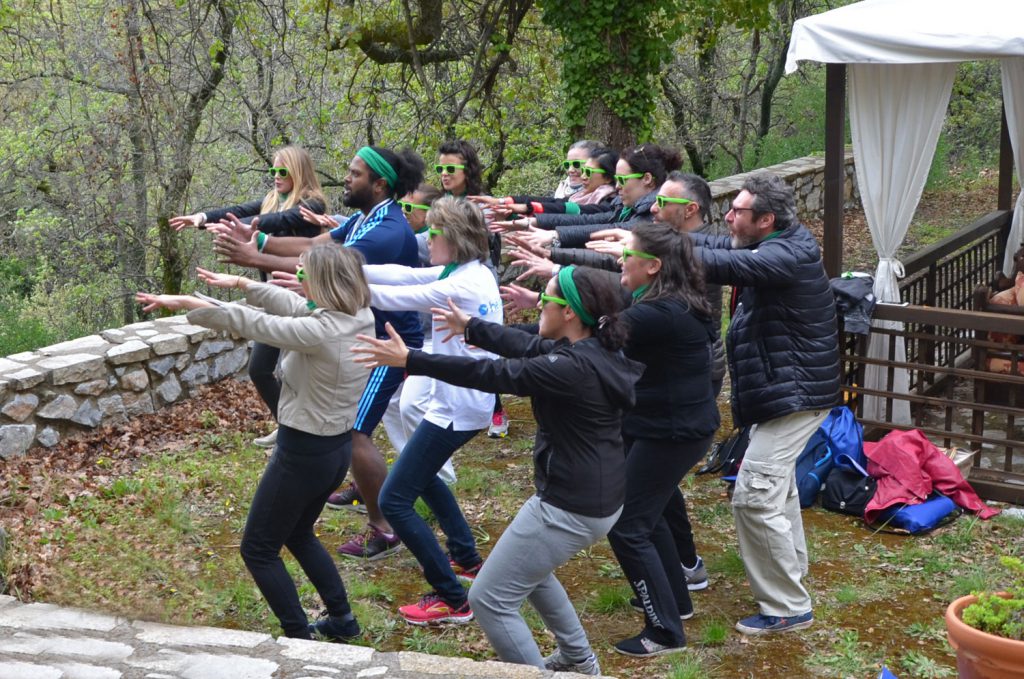 Active events outside the campsite
Group activities can extend outside the campsite, with various events such as a treasure hunt in the surrounding nature, discovery of historical and religious monuments, tasting of local products at the farmers, arrangement of folcloric evenings in the courtyard of the school of Meronas with Cretan music and dances, etc.
As the cost of active camp holidays in both cases (in-camp games and off-camp events) depends on various parameters, for the organization of your own event please contact us.