Discovery of the artificial lake of Potami and the splendid Patsos gorge
Experience the real adventure of your holidays by crossing the magnificent gorge of Patsos: a gigantic crack in lime-stone formations caused by the erosion, which claims the title of one of the most impressive gorges of Crete.

Towering, lush, wet and wild, the Patsos gorge fascinates hikers with its particular morphology.

Potami lake and Patsos gorge knit particular ecosystems together, providing some of the best wildlife watching in Amari, and some adrenaline-fueled recreation, too.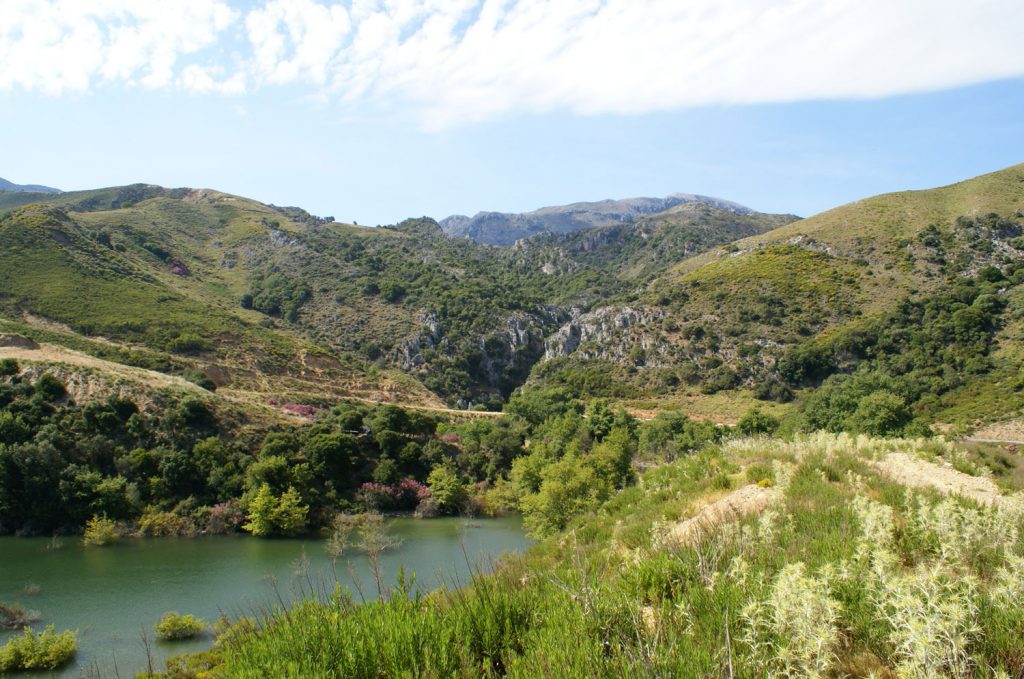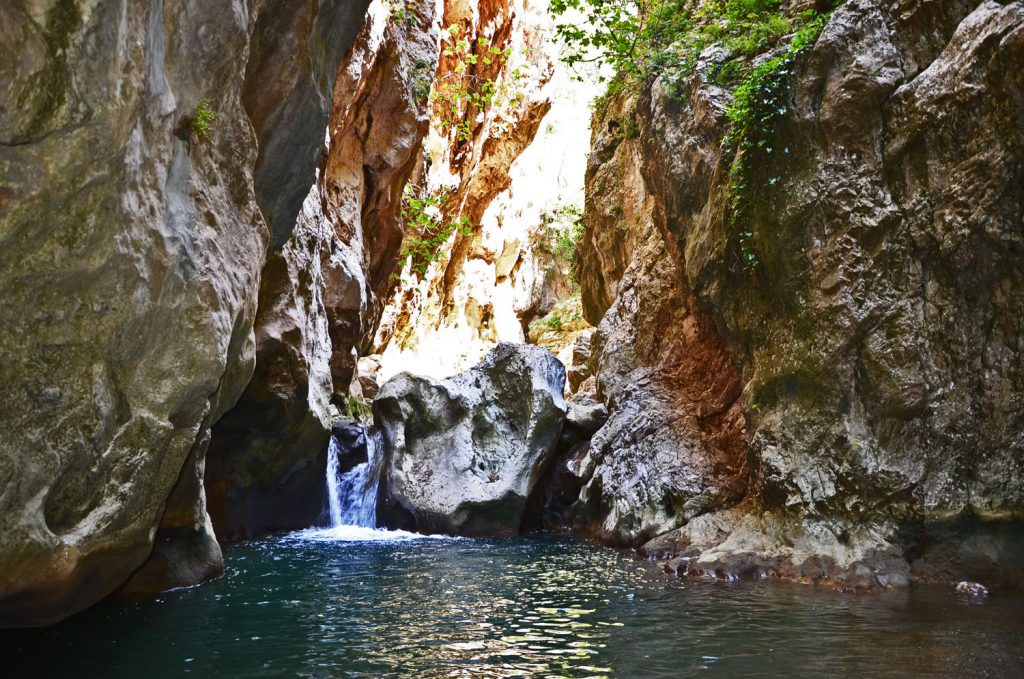 The two stages of the hike
The hike is spread over two stages:

– The first stage – easy and pleasant – is through the agricultural region between the village of Voliones and the lake of Potami.

– The second is a challenging one, open to skilled hikers, through a maze of large boulders and narrow passages.
The hike combines hiking on the river bed and light climbing – easy and enjoyable – up steeper passages, using fixed ropes and wooden ladders.

Because of the abundant water flowing through in springtime, a large part of the hike involves walking through water.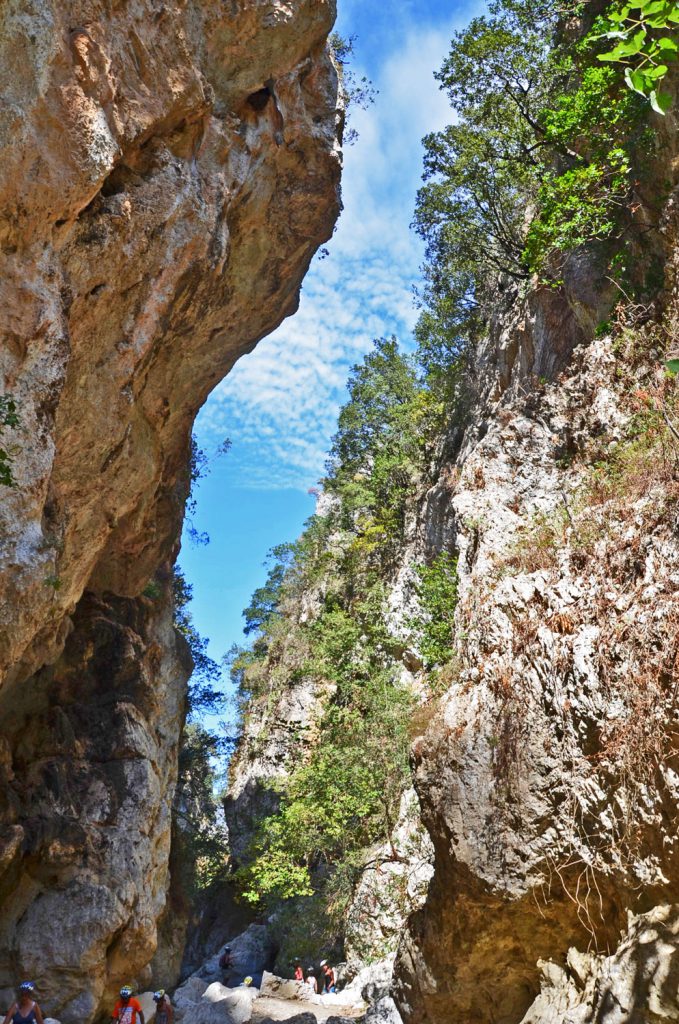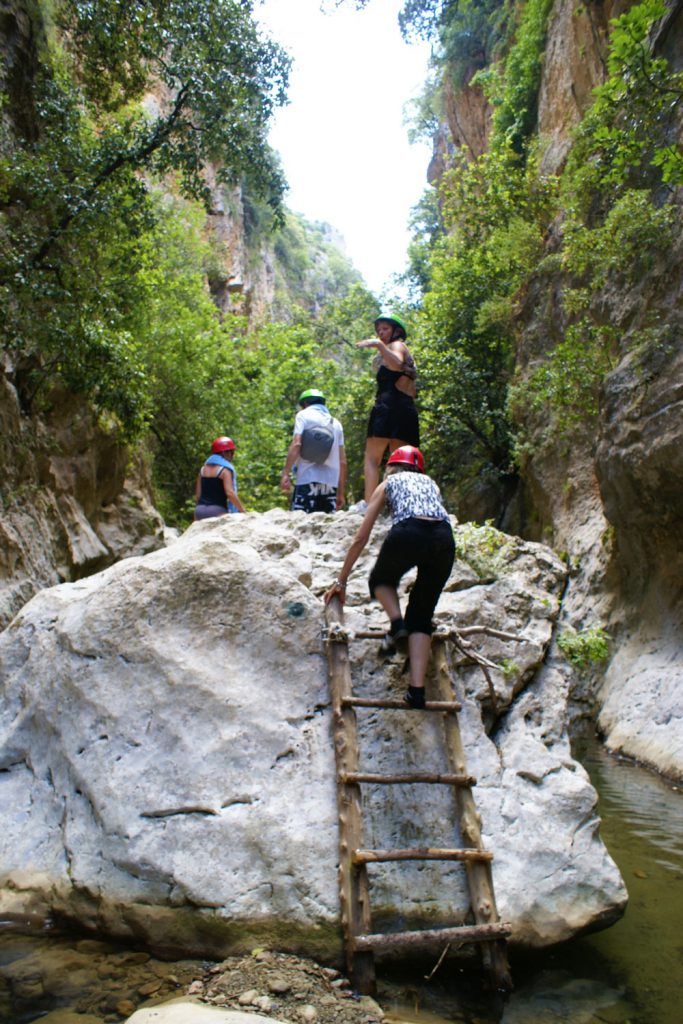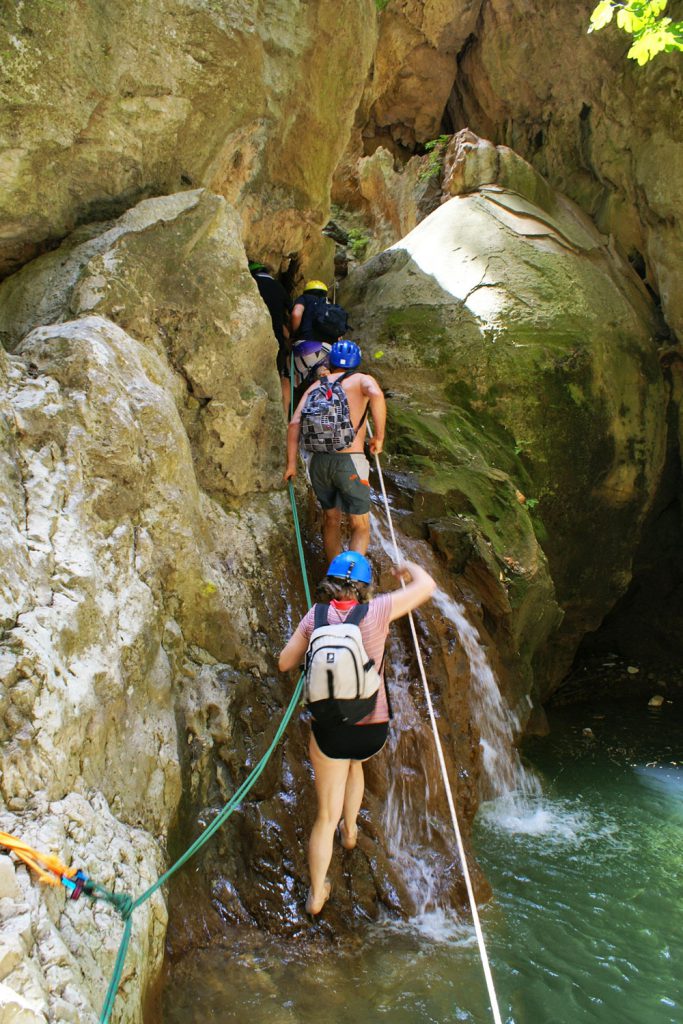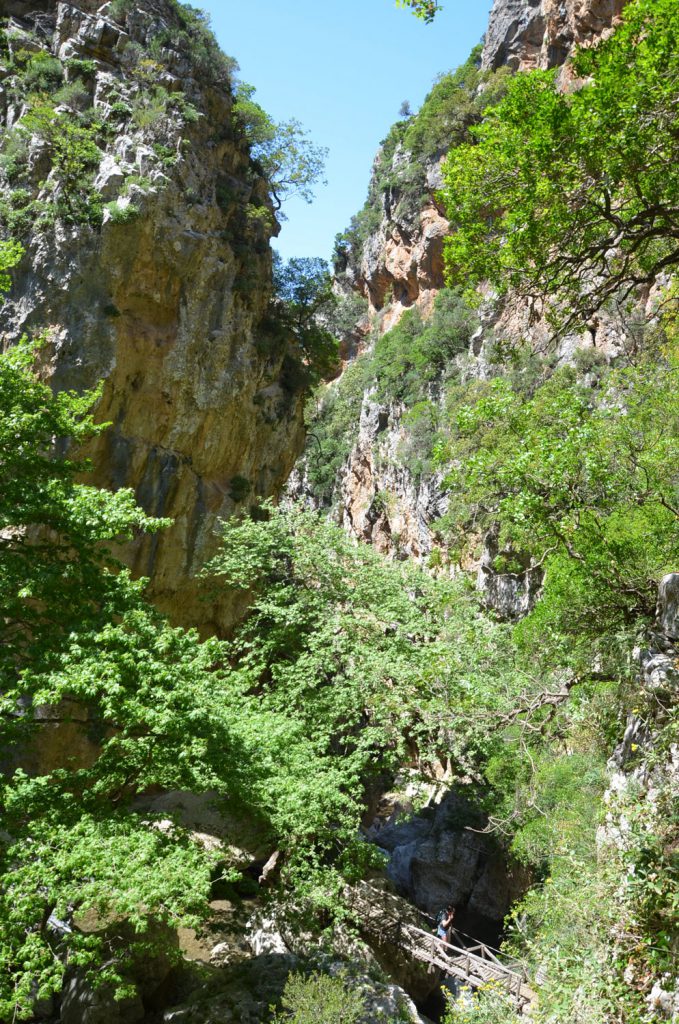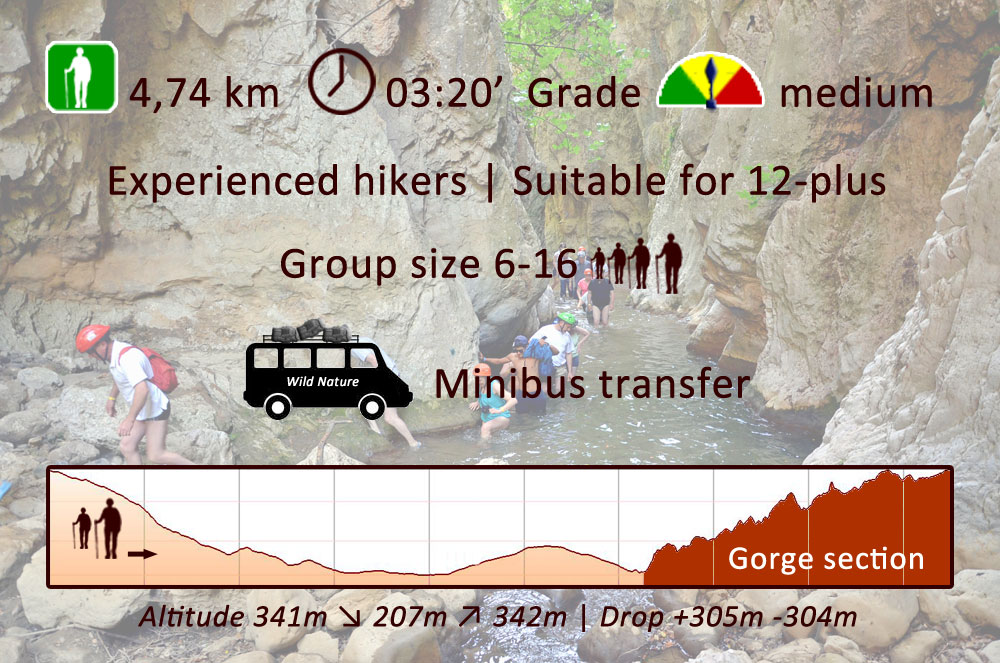 Participation requirements
√ Health and physical fitness
√ Hiking experience
√ Suitable for 10-plus (under -18s must be accompanied by an adult)
Price 98,00€ p.p.
√ Price includes Minibus transfer, English and French speaking guide, picnic lunch (self carrying lunch box) and VAT 24%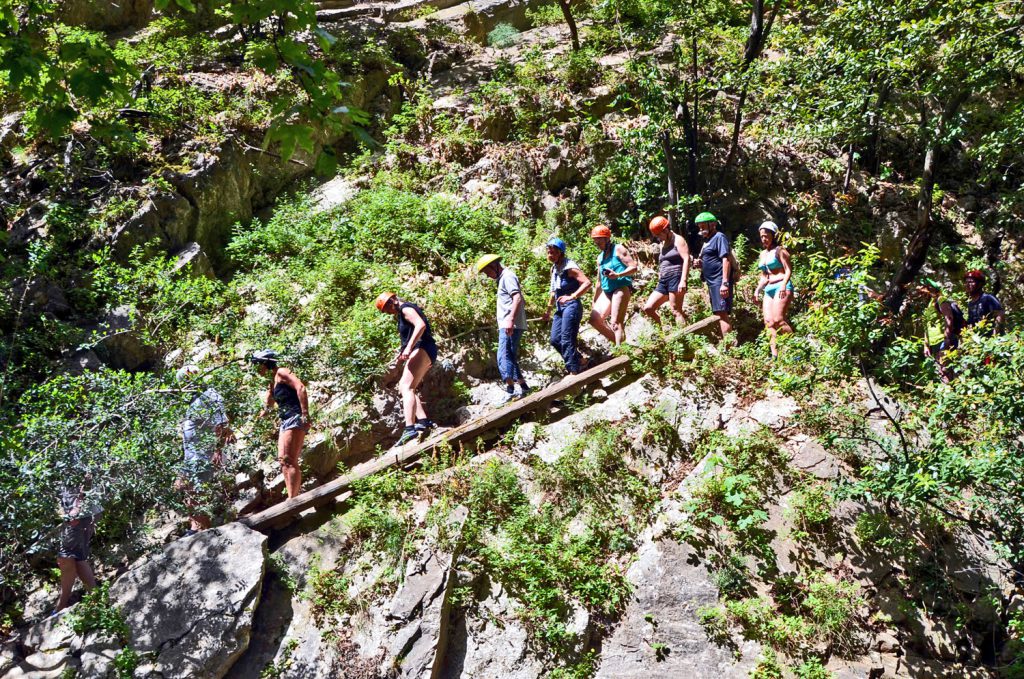 Tour highlights
√ Marvel the panoramic view as you descend to Potami Lake and take photos of migratory birds around the lake,

√ Enjoy light climbing in the gorge – relatively easy and pleasant – sometimes on high rocks, sometimes along steep walls,

√ Cool off by drinking water at the fountain of the ancient Greek god "Kraneos Hermes",

√ Visit the small cavernous chapel of Saint Anthony – another one among many similar ones in the Amari region -, nicely built in the limestone rock,
Other getaways from the camp during the week
Other getaways included in the seven-day program
√ Monday Bike Ride

√ Tuesday River Trekking

√ Wednesday Mountain Hiking

√ Friday Sea Kayak

√ Saturday Climb Mount Panaori