Hiking on panoramic mountain trails
On this memorable outing, you will be taken on a pleasant hike up Mount Panaori, connecting Meronas to the village of Pantanassa.
You'll walk splendid hiking routes amid sweeping mountain vistas.

The trail leads first on top of a pyramidal peak above Meronas, where the small chapel of Agio Pnevma is located. This amazing clifftop site commands a stunning view to the valley of Amari and the surrounding mountains of Psiloritis, Kedros, Soros and Samitos.

The path then descends towards the north-west through successive pastures and enclosures gathering a large number of sheep, before heading due north through a wooded area around Pantanassa.
Along the route, you will be seduced by the panoramic view to the north and the artificial lake of Potami.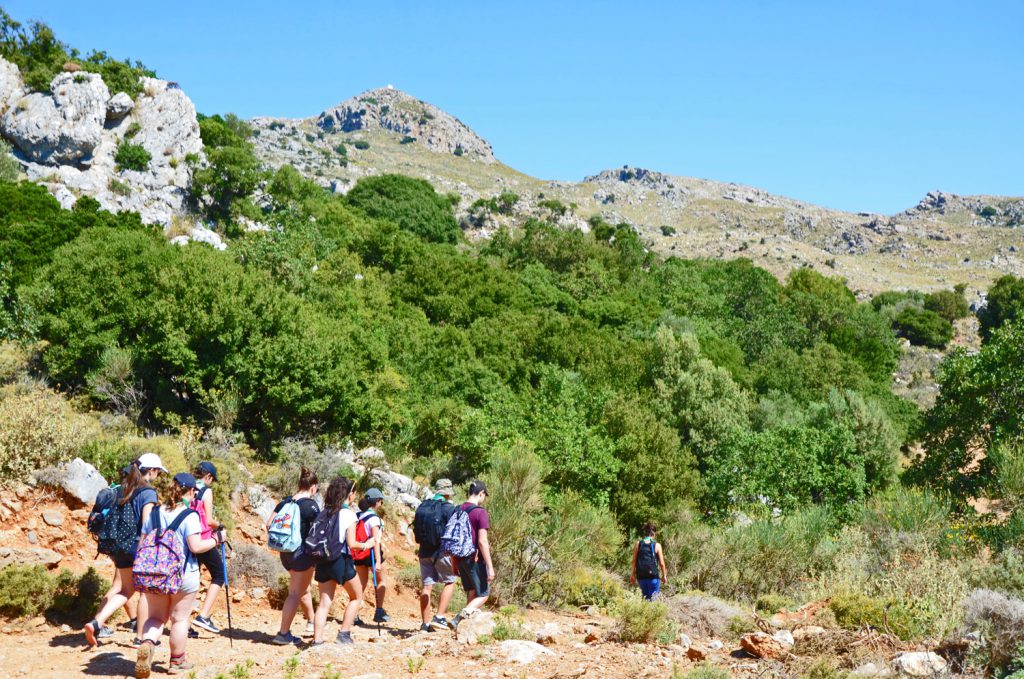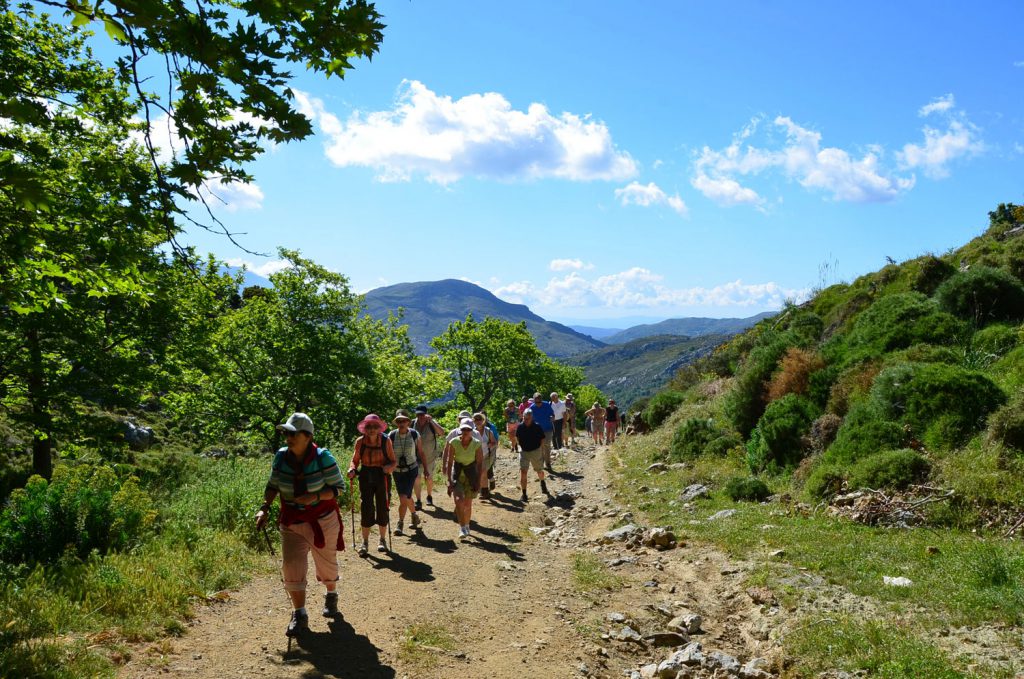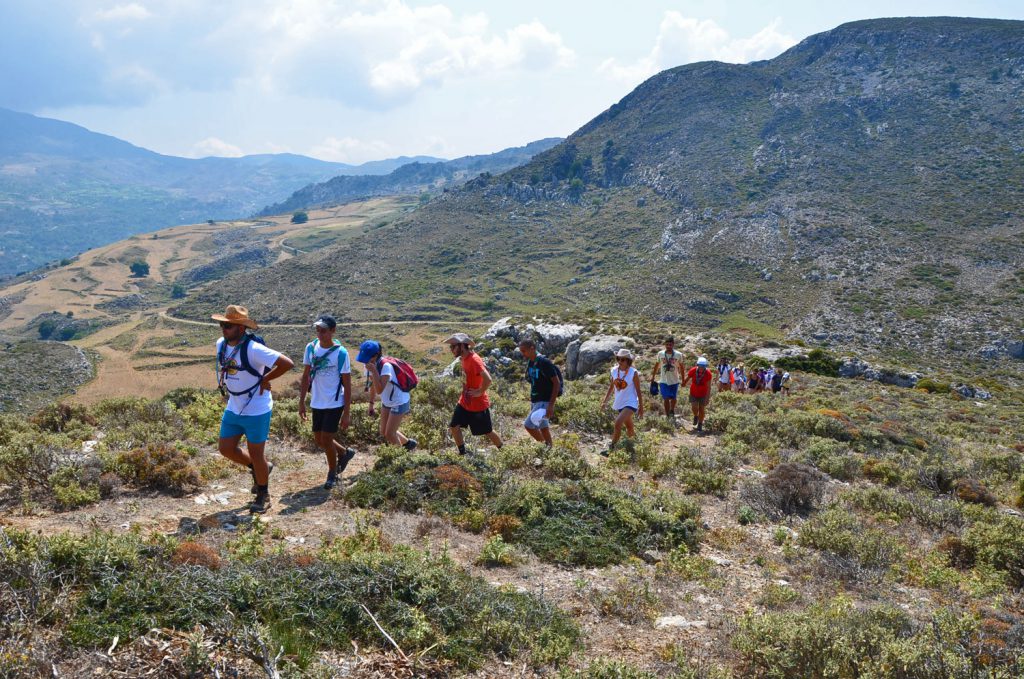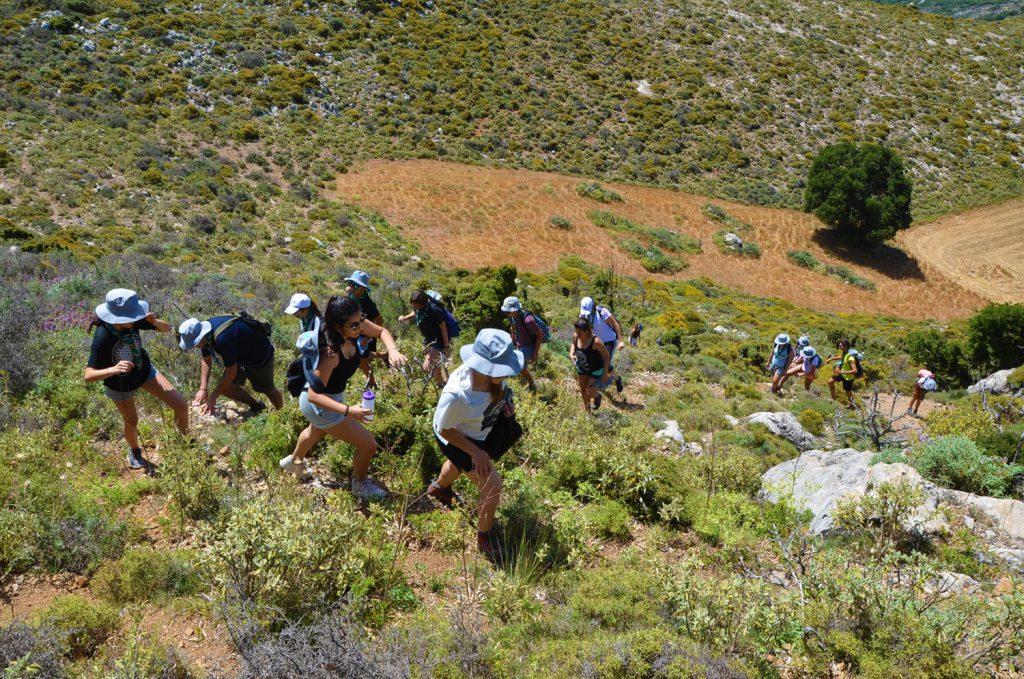 The getaway at a glance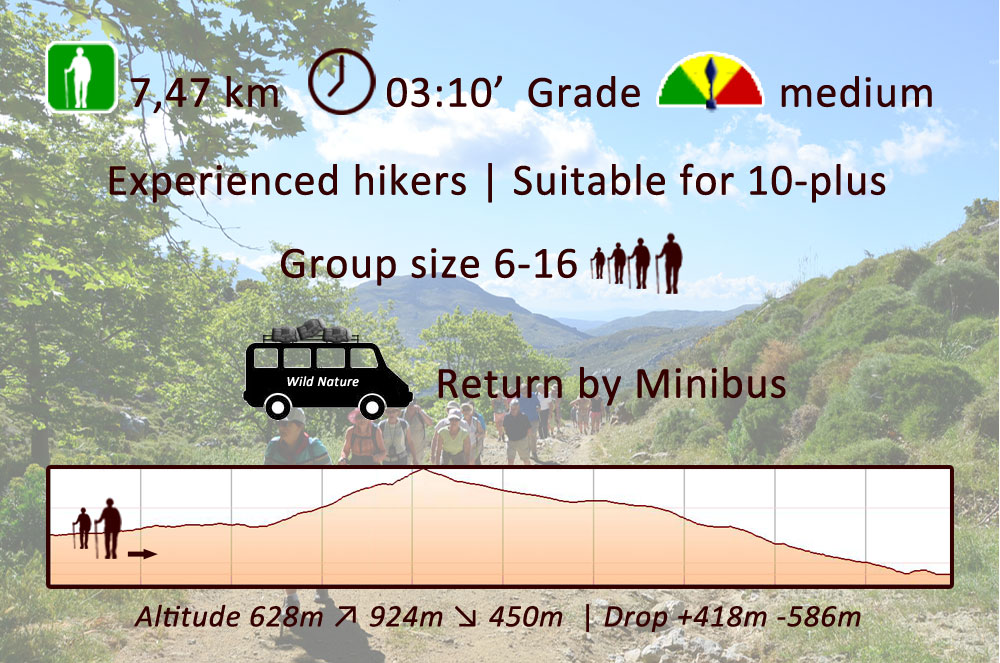 Route map and elevation profile
Participation requirements
√ Health and physical fitness
√ Hiking experience
√ Suitable for 10-plus (under -18s must be accompanied by an adult).
Price 85,00€ p.p. (children -12 70,00€)
The price is valid for the purchase of the activity separately (outside the 3-day or 7-day multi activity program), as a one-day excursion.

√ What's included: English and French speaking guide, picnic (packed lunch), coach transfer, and VAT 24%.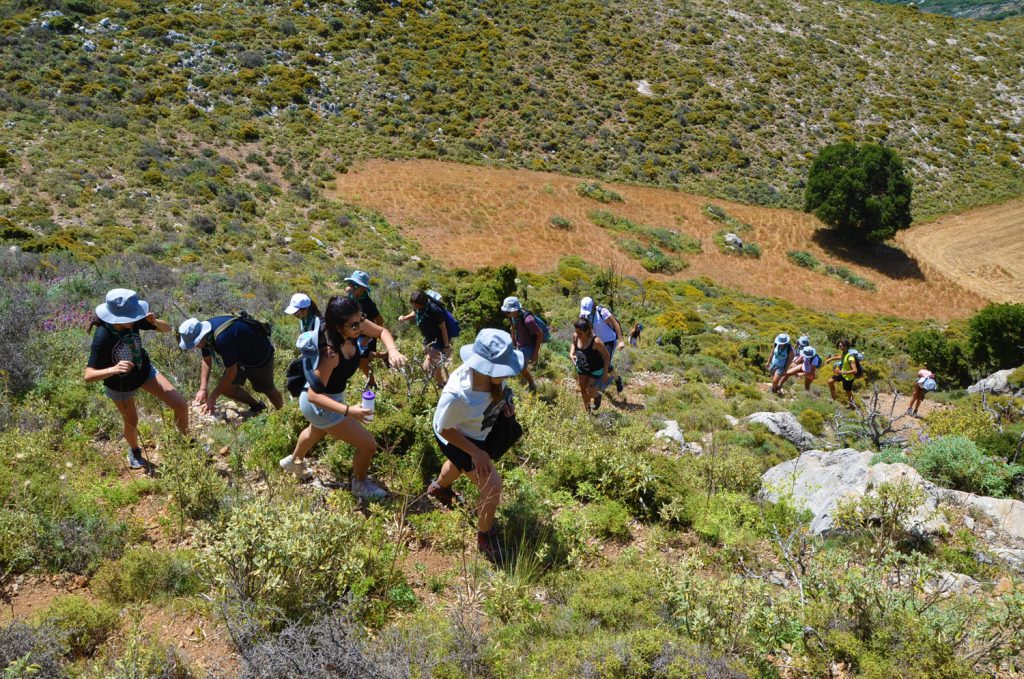 Tour highlights
√ Enjoy panoramic views of the Amari plain, the Potami lake and the beautiful surrounding area.

√ Marvel pastoral scenic landscapes through pasture lands grazed by sheep and goats.

√ Savor a tasteful picnic lunch made of local products in the shade of the plane trees in front of the Church of Saint John.
Other getaways included in the seven-day program
√ Monday Bike Ride

√ Tuesday River Trekking

√ Wednesday Mountain hiking

√ Thursday Gorge Adventure

√ Friday Sea Kayak