Bike ride to Potami Dam Lake and hiking through the Patsos Gorge
Experience the real adventure of your holidays by bike riding to Potami Dam Lake and crossing the magnificent gorge of Patsos.
Standing majestically on the west bank of the lake, Patsos gorge appears as a giant crack in limestone formations caused by the erosion and tectonic processes.

The exploration of the gorge of Patsos is preceded by a beautiful downhill cycling route, along the Doria Ravine and around the Potami Dam Lake.
In between, a delicious picnic lunch is provided on the lake shore, in the shade of plane trees.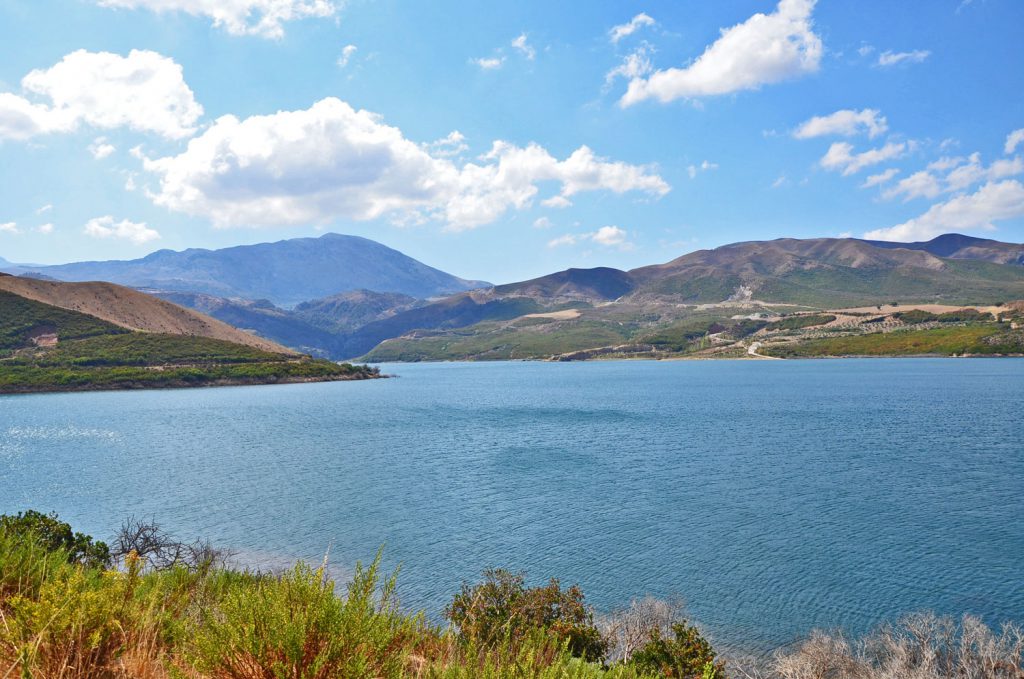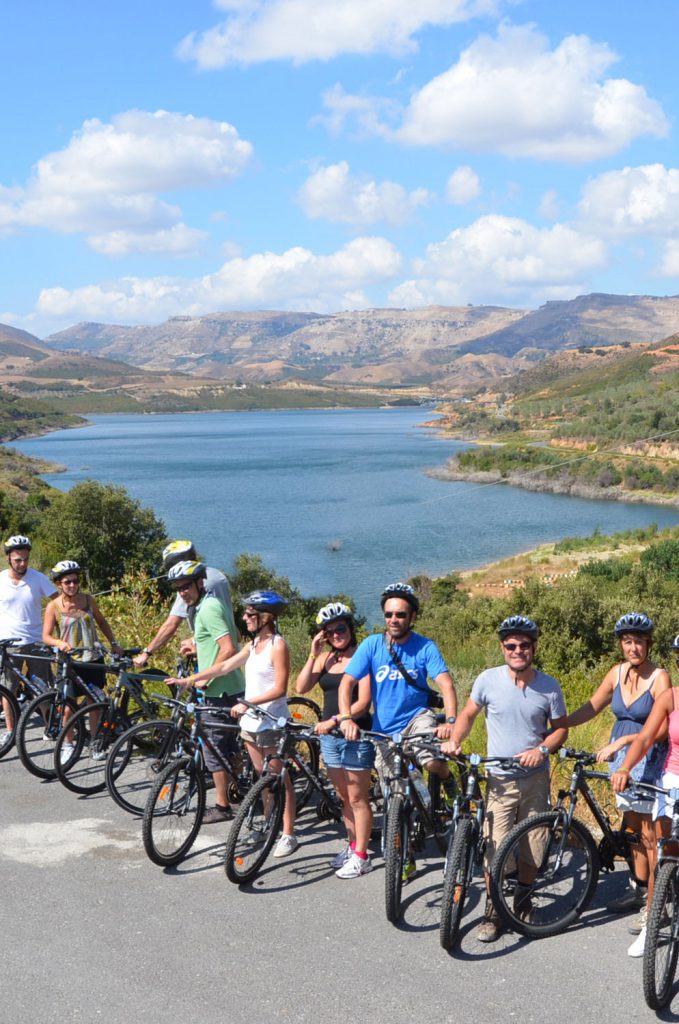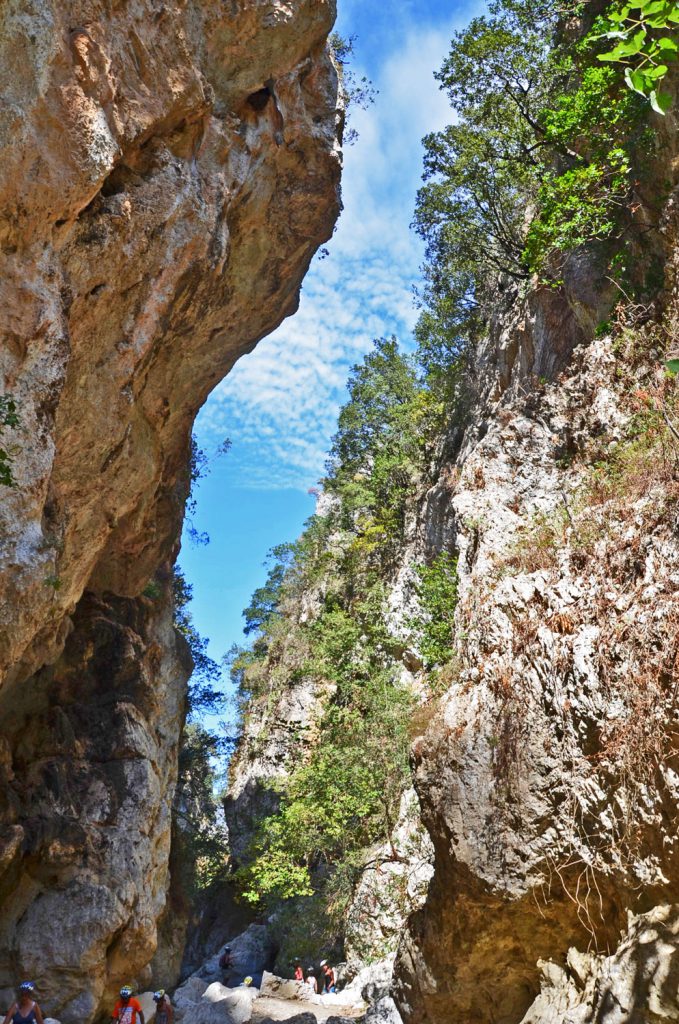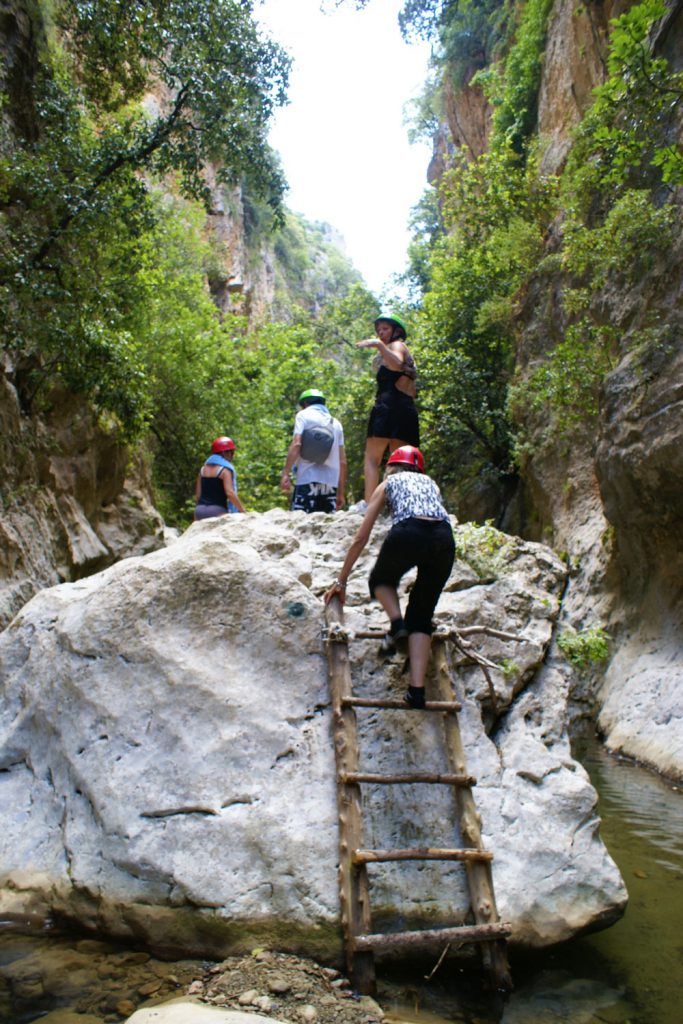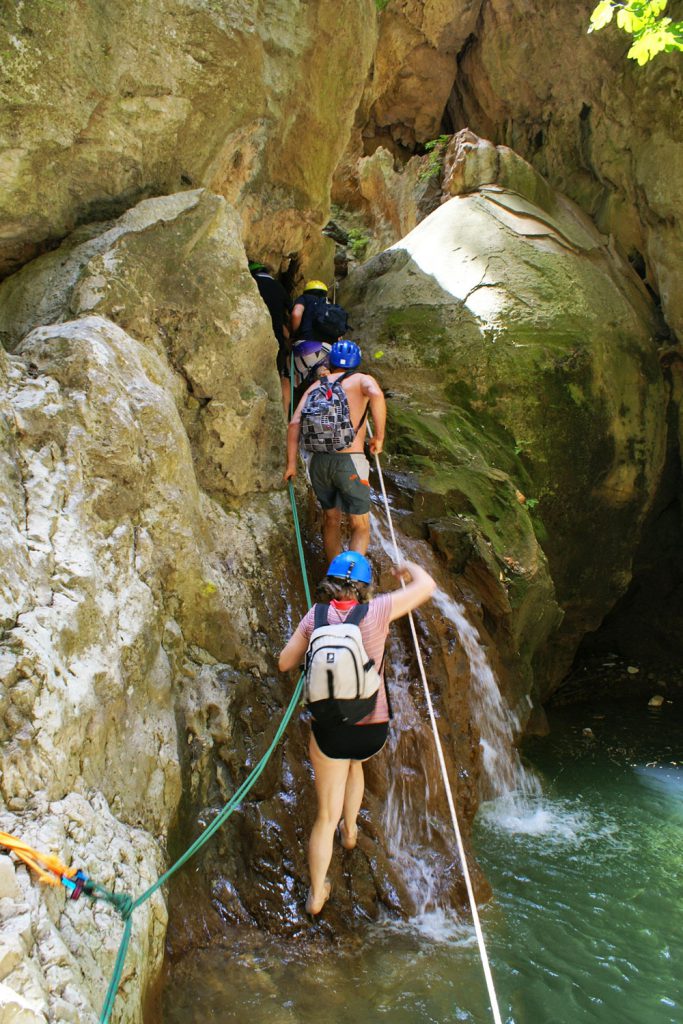 Participation requirements
√ Health and physical fitness
√ Cycling skills & hiking experience are required
√ Suitable for 10-plus (under -18s must be accompanied by an adult)
Price 84,00€ p.p.
The price is valid for the purchase of the activity separately (outside the 3-day or 7-day multi activity program), as a one-day excursion.

√ Price includes fully serviced MB and accessories, English and French speaking guide, appropriate cycling and safety gear, picnic lunch, return transfer by minibus and VAT 24%.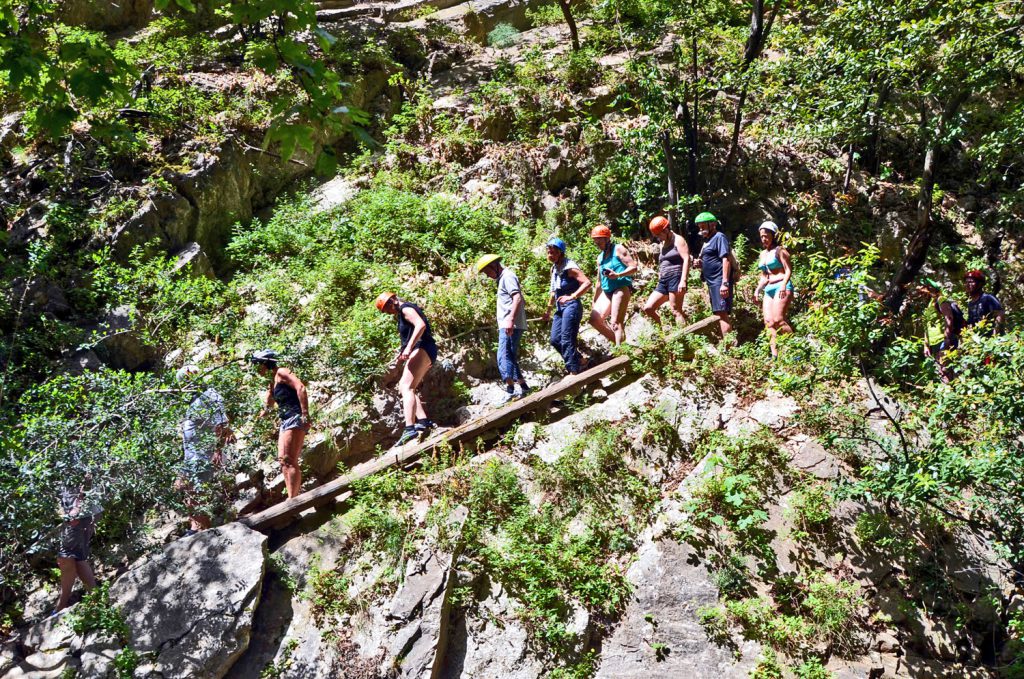 Succession of activities
The outing is spread over two stages, one in the morning and one in the afternoon.

– The first stage is a pleasant 19,3 km cycling getaway in the northwestern part of Amari, towards the Potami Dam Lake.

– The second is a challenging one, open to skilled hikers, through a maze of large boulders and narrow passages.

Other getaways included in the seven-day program
√ Monday Bike Ride

√ Tuesday River Trekking

√ Wednesday Mountain hiking

√ Thursday Gorge Adventure

√ Friday Sea Kayak