Discovery of Patsos Gorge
Thursday ..|…Part I – Bike ride to Potami Lake and Patsos Gorge
An alternative way to get to the gorge of Patsos
Experience a pleasant 19-kilometres cycling getaway in the northwestern part of Amari, the prelude to an unforgettable hiking adventure like no other, through the outstanding Patsos Gorge.

The scenic route begins in the camp, passes through the villages of Meronas, Agia Fotini and Apostoli, and drops northward along the lush green ravive of Doria, before straightening out along the Potami Lake and heading due southwest to Patsos Gorge.

Cycling takes place mainly on paved roads, while only a very small part of the route (about 1 km) follows dirt roads. The route is for the most part downhill or flat.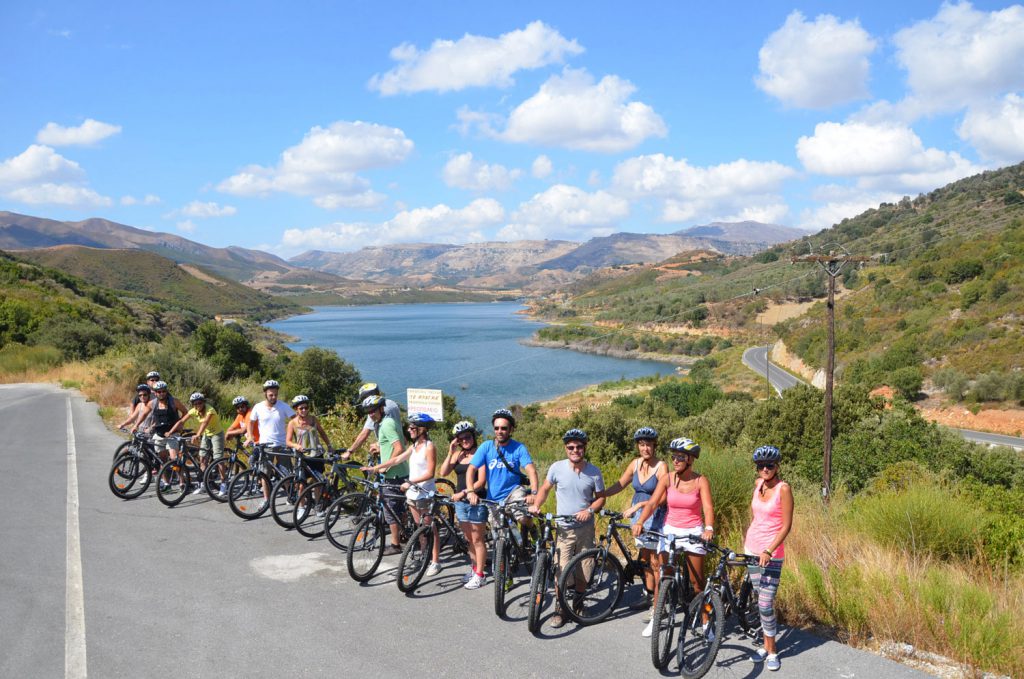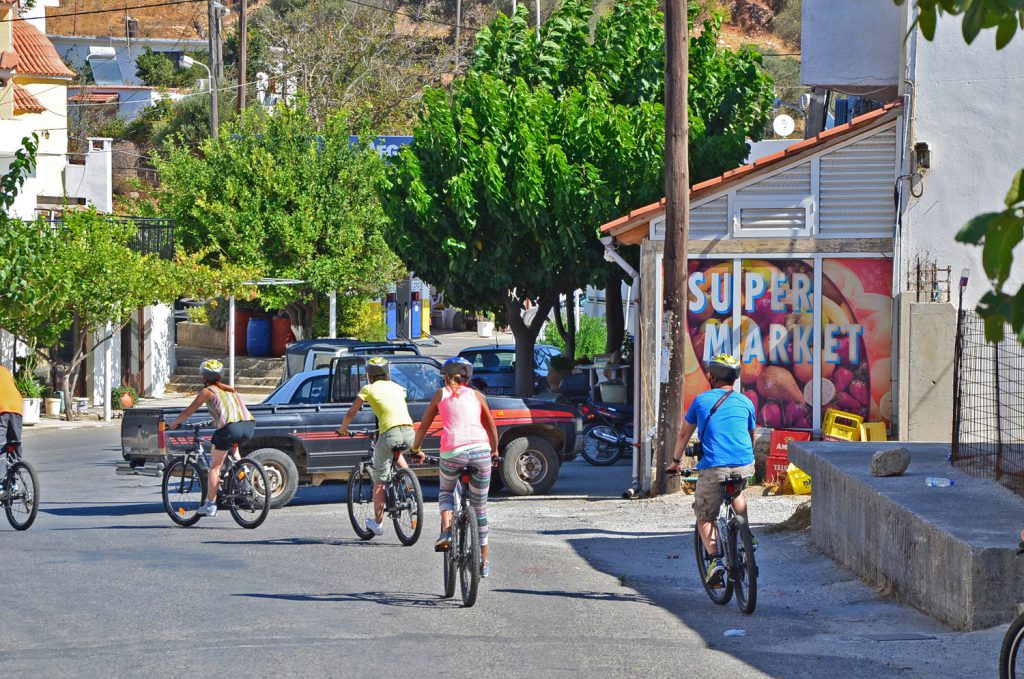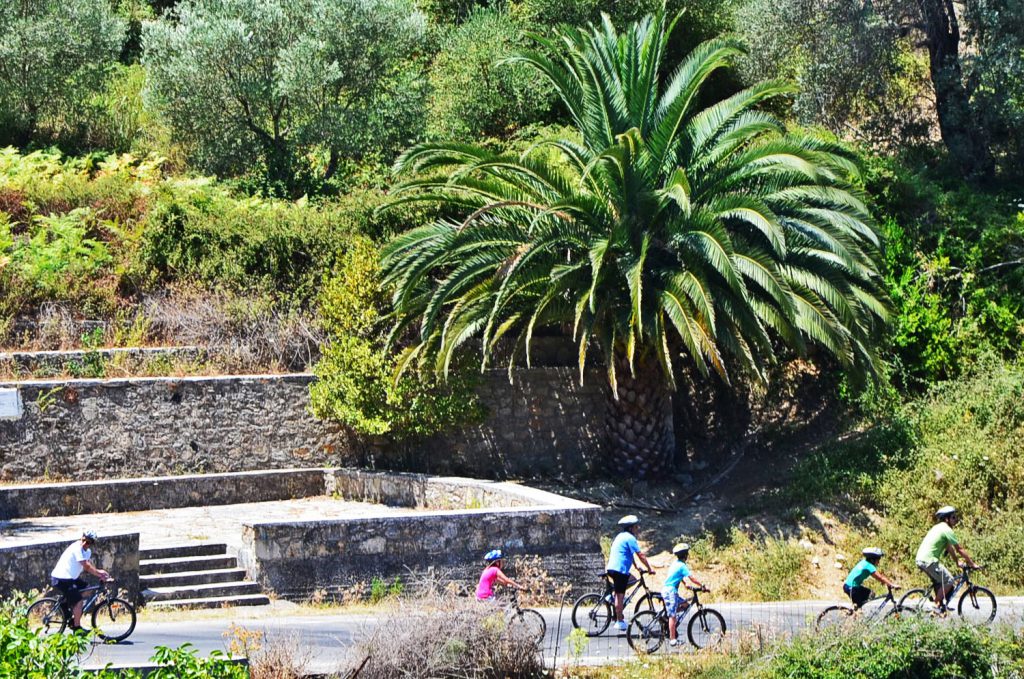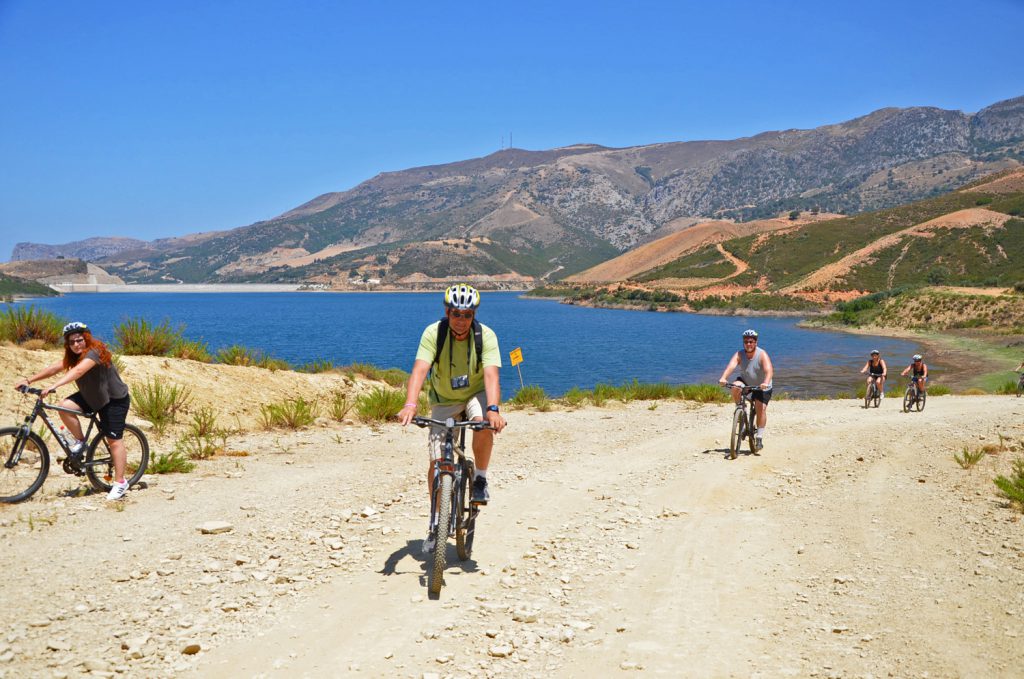 The getaway at a glance
Route map and elevation profile
You are using the sgpx shortcode from plugin wp-gpx-maps. wp-gpx-maps and leaflet-map don't work together. See
admin settings page
.
[sgpx gpx = /wp-content/uploads/gpx/04. Th - Patsos gorge - Bike ride final.gpx ]
Participation requirements
√ Health and physical fitness
√ Cycling skills are required
√ Suitable for 12-plus (under -18s must be accompanied by an adult).
Bikes & intendance
√ 24 speed MTB "Pro-Rider" IDEAL
√ Assistance vehicle with trailer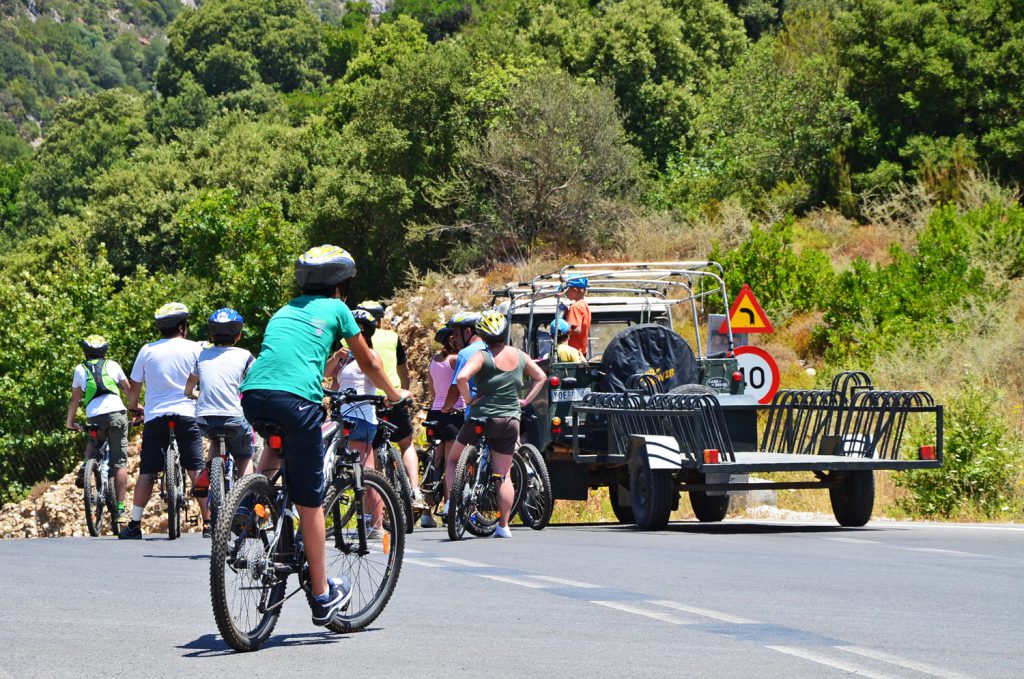 Tour highlights
√ Get to know the authentic daily life of the locals in the villages where you pass,

√ Enjoy your downhill cycling along the lush and less visited valley of Doria,

√ Marvel the serenity of nature by cycling around the Potami Lake,

√ Savor a tastefull picnic lunch served on the shore of the lake, under age-old shady plane trees.

Discovery of Patsos gorge
Part II
Afternoon section after cycling
Continuation of the excursion on foot, through the magnificent gorge of Patsos
Patsos gorge appears as a giant crack in limestone formations caused by the erosion and tectonic processes.

Due to its short length and special crossing conditions, Patsos claims the title of one of the most impressive gorges of Crete, suitable for an adventurous hike.